Vietnam Adventure Tour – Top 7 Hanoi Coffee Shops Cannot Be Ignored
If you are a coffee lover looking for a warm and artful space to enjoy a cup of coffee. Definitely, the list of top 7 coffee shops in Hanoi below can fulfill your
Vietnam adventure tour.
Giang coffee shop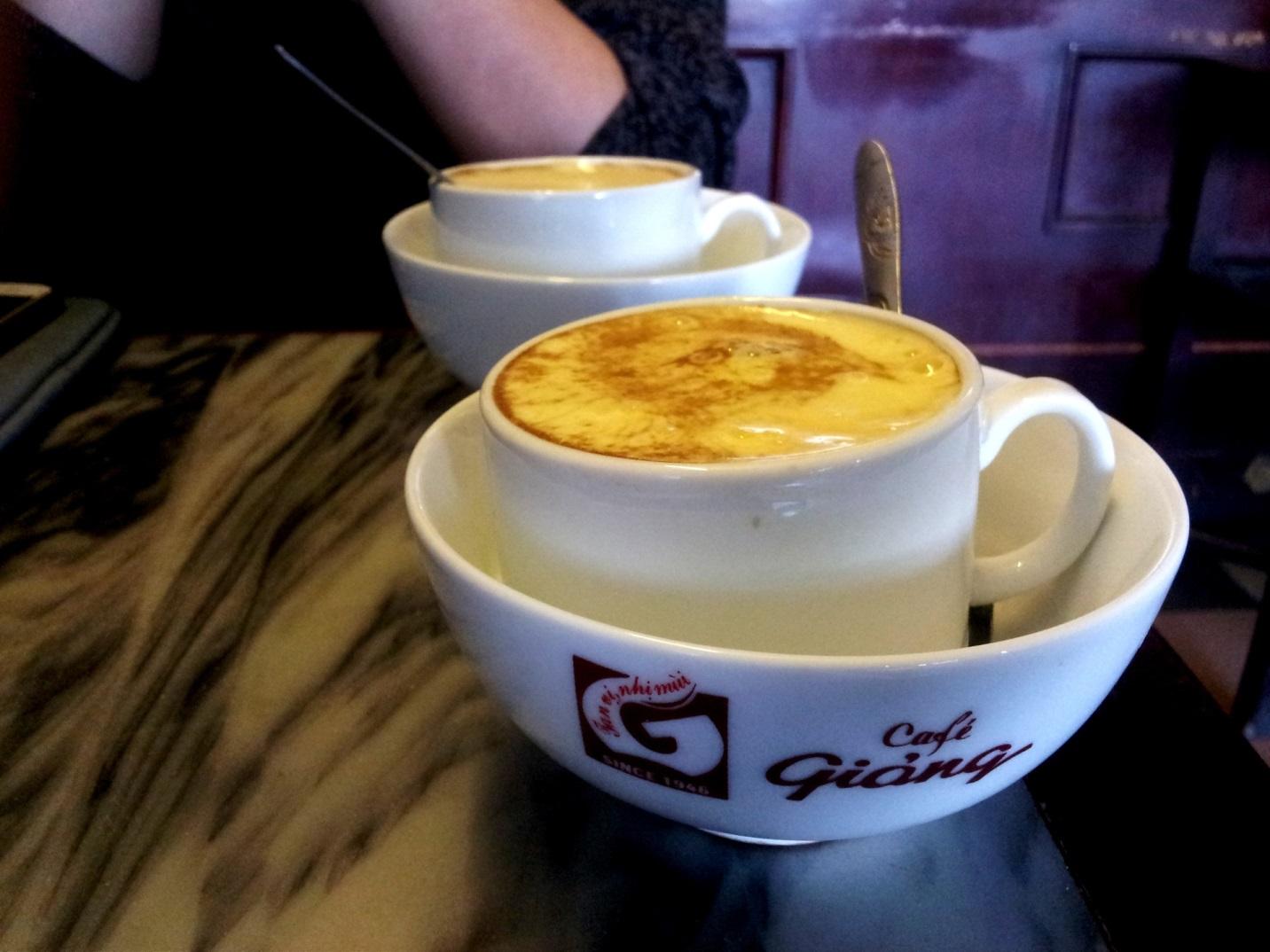 Giang coffee shop was initially located on Hang Gai. But then it divides into two branches in Nguyen Huu Huan and Yen Phu. Giang is the culinary address famous for both local people and visitors of
Vietnam adventure tour
when coming to Hanoi. This coffee shop is associated with the reputation of egg coffee created by Nguyen Van Giang when he worked for the Metropole hotel in 1946.
Giang coffee shop has a small space in both branches spot but always crowded. Giang coffee shop in Nguyen Huu Huan has two floors with many green bonsai trees, and in yen Phu, it is easy to recognize. If you have the chance to go on Vietnam adventure travel, don't forget to give some minutes to sit down and try egg coffee in this coffee shop. I'm sure this could be the most amazing kind of coffee you have the chance to try.
Dinh coffee shop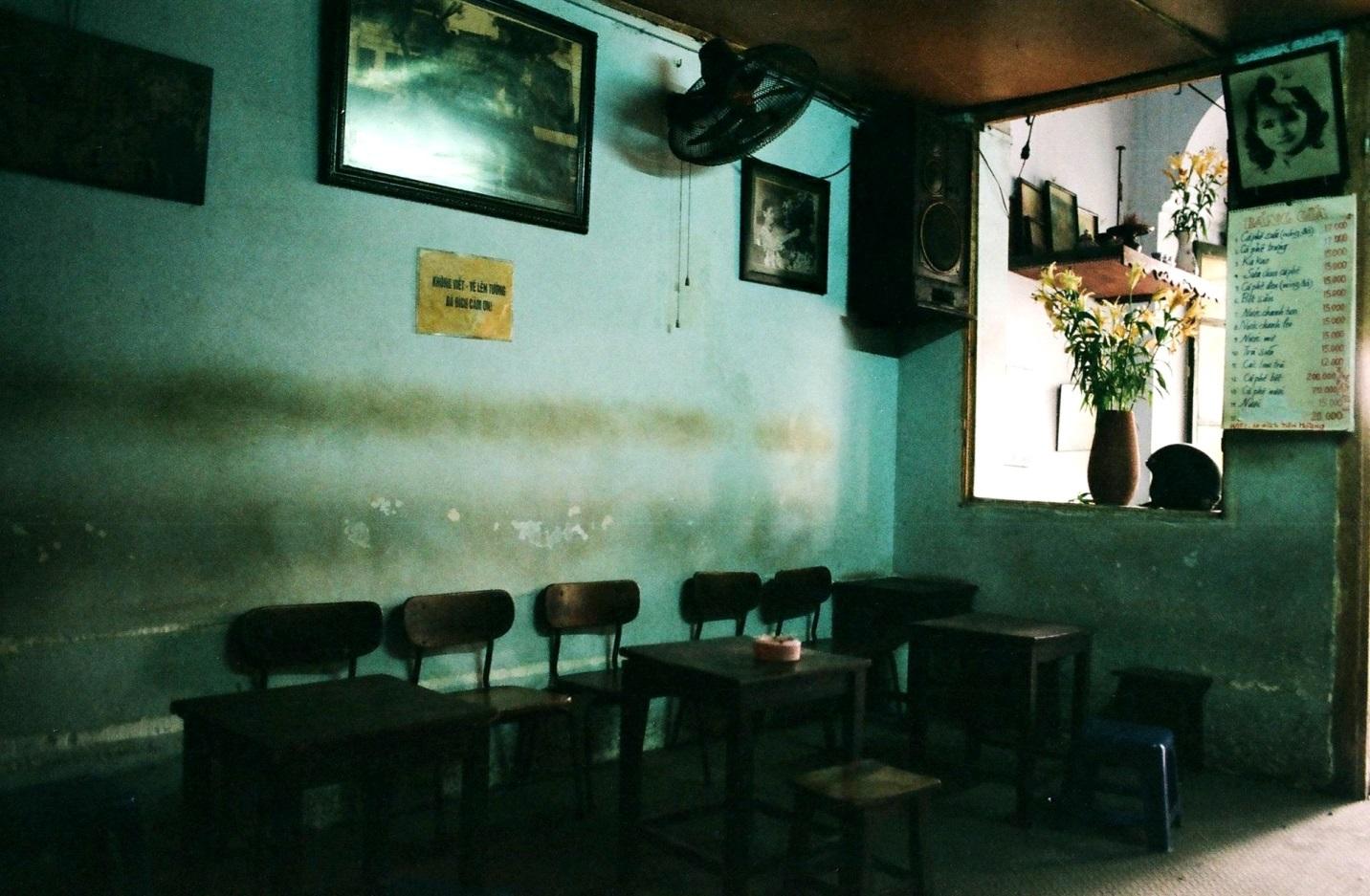 Dinh coffee shop is opened by Mrs. Bich (daughter of Nguyen Van Giang). Located on the second floor of an old house in front of Dinh Tien Hoang street, Bich coffee shop is also named Dinh. Although this coffee shop is old, it is a place to save the memories of many local people. The menu of this shop is very simple, including coffee, cocoa, lemonade, cassava drink or logan and lotus seed sweet soup in the summer. Visitors to the shop may be locals, or foreign visitors of
adventure tour Vietnam
, from students to middle-aged people. The most popular place is the pub overlooking the Sword Lake and the bustling street of Dinh Tien Hoang.
The most popular drink of this coffee shop is egg coffee which has the same recipe for Giang coffee. So this must be an ideal place for you to come and enjoy this unique drink of Vietnam on your Vietnam adventure tour.
Pho Co coffee (Old Quarter coffee)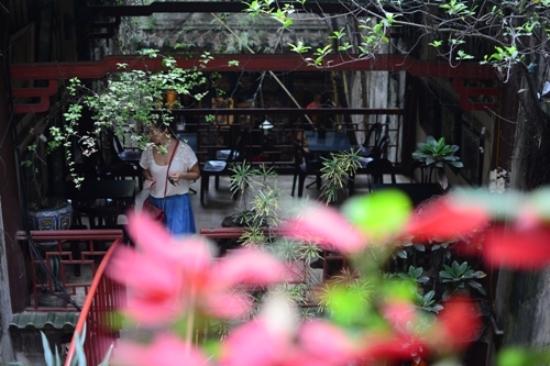 Although the first time visitors can hardly find this coffee shop because it is located deep in an old house in Hang Gai, Pho Co coffee shop is still the address of many foreign tourists of
Vietnam adventure tour.
Inside the shop is a space containing antique furniture, and green trees on many floors, so guests are comfortable to choose seats. However, the top floor is the most popular with a wide campus, just sitting enjoying the coffee and panoramic view of the Sword Lake. If you are finding a quiet coffee shop to relax after a busy day, this must be an ideal place for your soul. This is also an ideal place for visitors of Vietnam adventure travel, who want to enjoy traditional Vietnamese drinks and explore The Old Quarter of Hanoi.
Loading T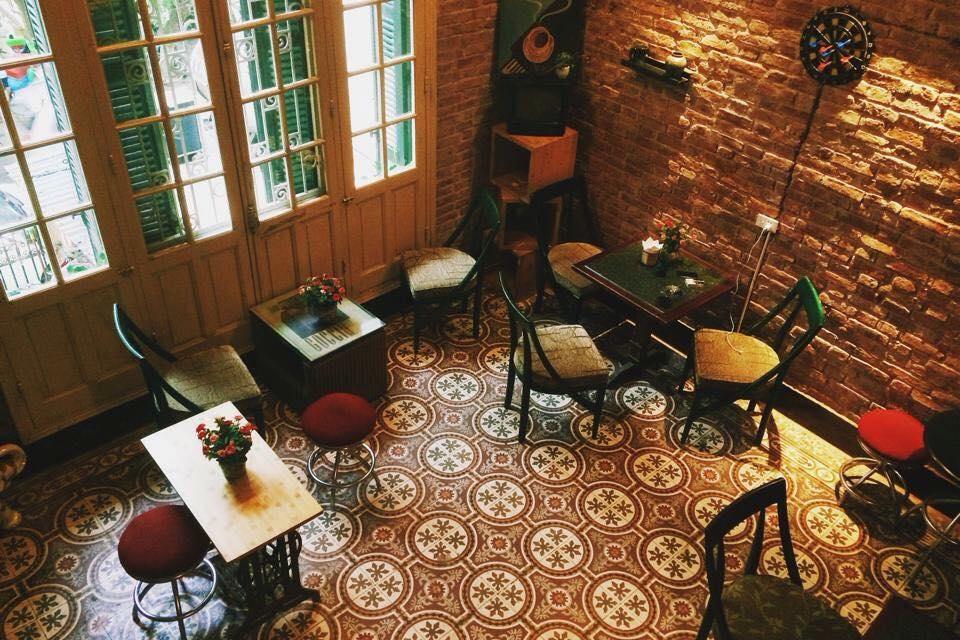 Recently in the CNN clip introducing the egg coffee in Hanoi, Loading T also contributed to the side of the familiar coffee shop such as Giang and Dinh. This is a small cafe shop located on the second floor of the old house on Chan Cam Street. Beverages such as coffee, tea, fruit smoothies to the pastry dishes get many praises from customers. Central location in the Old Quarter plus warm space, friendly service should be pleasing to many visitors of
Vietnam adventure tour
. Trust me, even the space of this coffee shop is quite narrow, you can find your seat and enjoy your coffee in the old Hanoian atmosphere
Hanoi Social Club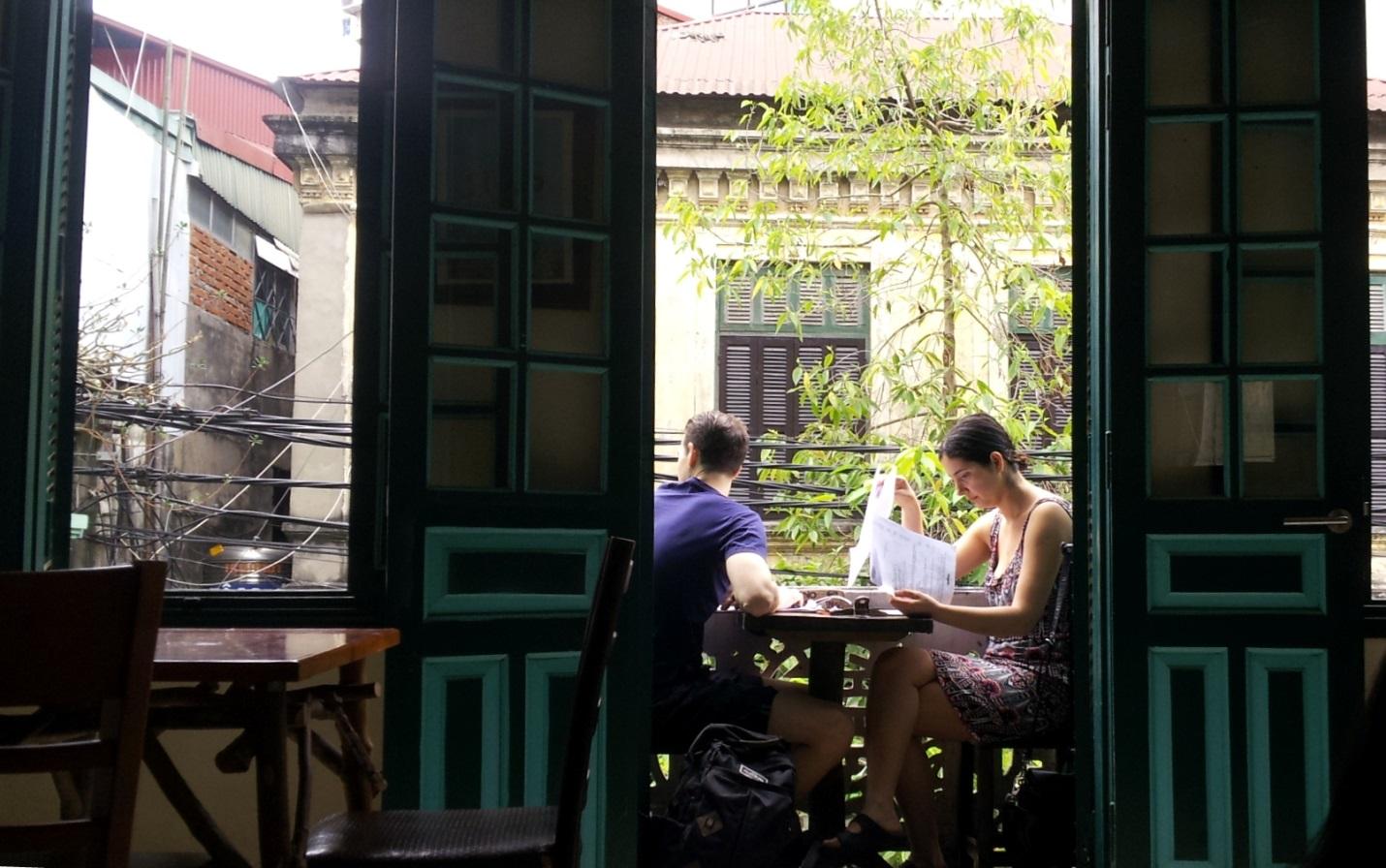 Located in a quiet alley of the Hoi Vu Street, Hanoi Social Club has 3 floors so guests have more choices of seating. Not only serve drinks but also sweet and savory food for breakfast, lunch, and dinner. This is an ideal address that many foreign tourists have recommended when coming to Hanoi on Vietnam adventure travel, with the gentle atmosphere and the live music performances held weekly by both Vietnamese and Western guests. Come here to fulfill your trip with friendly and welcome to Vietnamese while enjoying traditional drinks.
Hanoi House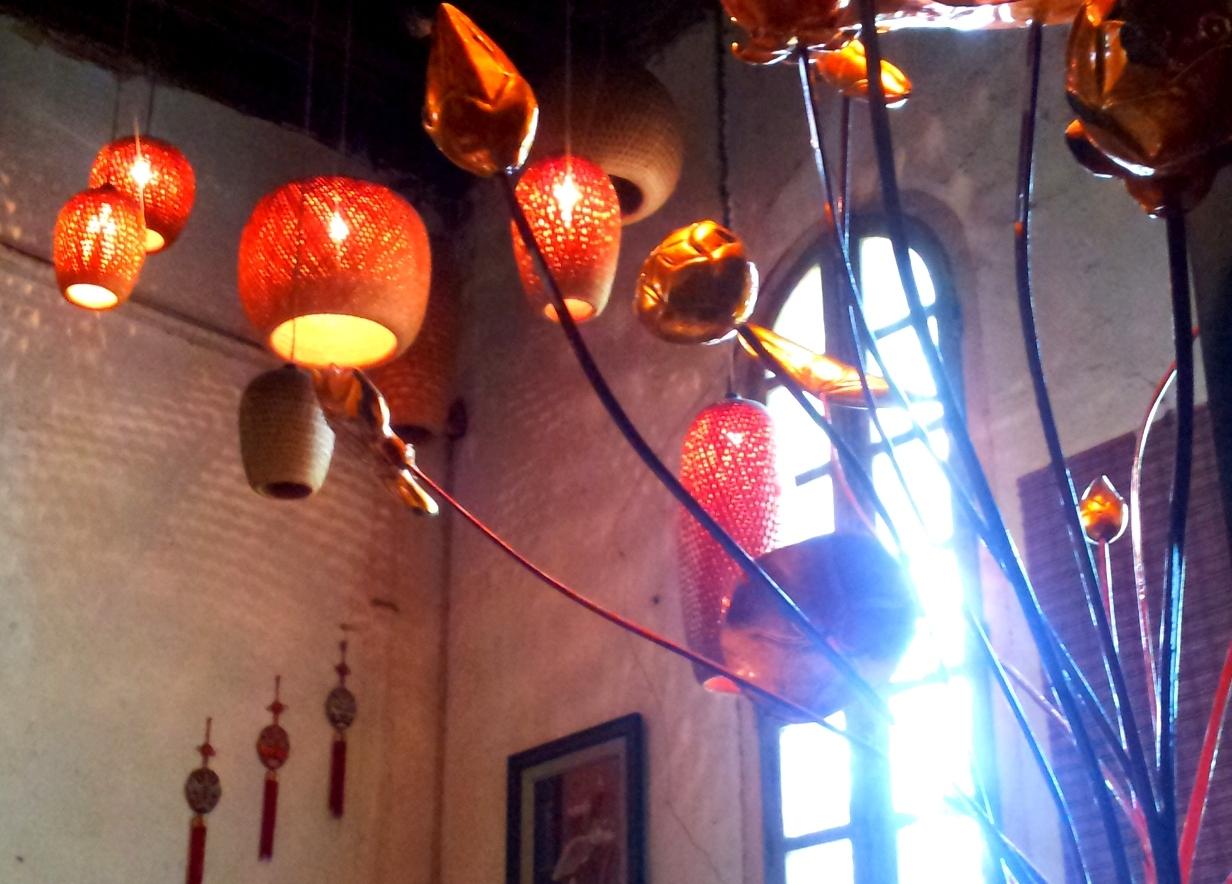 Nestled in a two-story building on Ly Quoc Su Street, the coffee shop impresses many visitors of Vietnam adventure tour with the entrance through a small valley and a romantic balcony overlooking the St. Joseph's Cathedral. Drinks of the restaurant are quite diverse from coffee, tea to fruit smoothies, cocktail, soda, etc. Although the restaurant has a small space and always crowded, the reception and waitress are always enthusiastic and guests often have their own private space to chat. Decorated with many antiques, unique lights, with old brick background and often play soothing French music, this coffee shop attracts coffee lovers who are looking for romantic space. If you are too tired of modern life or bustling streets, or you just want to fulfill your
adventure tour Vietnam
with an ideal coffee shop, you should come here just to relax your soul while enjoying the drink.
Manzi
Manzi is an artful space combining bar and coffee business. This Hanoi coffee shop located in an old French villa on Phan Huy Ich Street, located near the West Lake and the Old Quarter. A first floor is an ideal place for guests to work for hours, the narrow second floor is suitable for private meeting or reading. Besides enjoying drinks, watching works of art from paintings, sculptures to photographs, the shop also held book seminars, exchanges with artists, music performances. Guests will not be bored because the menu is always updated. If you are an artist or you just want to find an artful coffee shop to take some selfies with your partners on your Vietnam adventure tour, you should come to Manzi.
Vietnam is famous for its aromatic coffee and rich culinary culture. So go on
Vietnam adventure tour
, don't miss the chance to explore coffee shops and enjoy egg coffee – one of the most popular coffees in this country. As the cradle of culture and cuisine, Hanoi must be an ideal place to start your trip. There are so many coffee shops in every corner of this city, I cannot list down all of them, but you can find more on your tour. Hope you will have an amazing tour!
Responsible Travel
Being a responsible eco tour operator is at the heart of what ACTIVETRAVEL ASIA is all about. From the start, we have been committed to offering low-impact tours that benefit traveler and host alike. We work with local communities, businesses and individuals to develop sustainable tourism opportunities that help local economies while minimizing negative environmental and cultural impacts.