15 things that will shock first-time visitors to Vietnam
Travelling around Vietnam is not as simple as you think. Even the experienced backpacker could easily get lost here. As of that, you should spend time researching Vietnam in advance touching down at the airport. But don't worry, once armed with these 15 essential things, you'll be the savviest traveler in Vietnam.
Apply for visa (if you're staying longer than 15 days)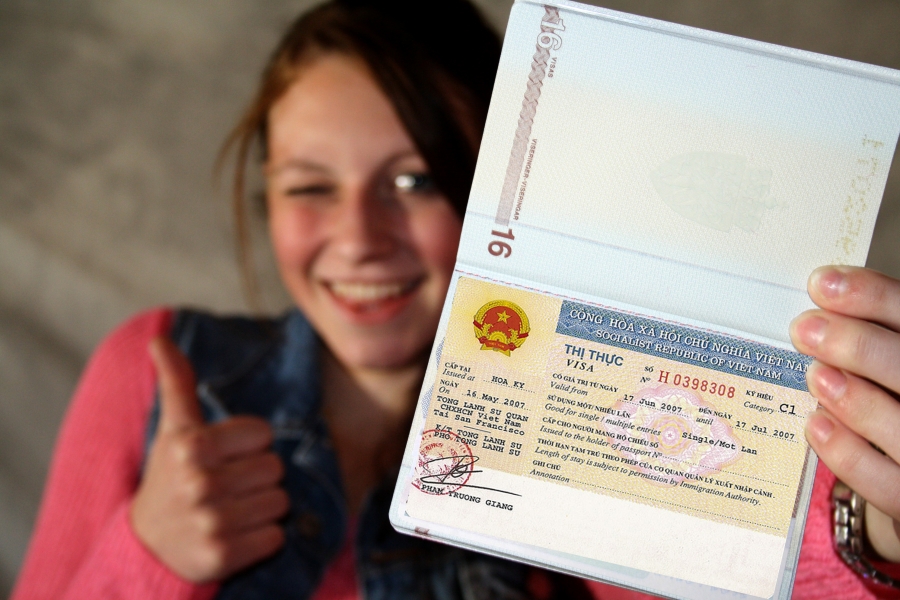 Take your visa seriously if you intend to stay in Vietnam longer than 15 days. You'd better start this process a few weeks before your Vietnam trip. Here's what to do:
Apply for a letter of admission from the Vietnamese Embassy (you need to know your arrival date along with the name of the airport at which you arrive in Vietnam).
Pay the Visa servicing fee
Within 2 business days, you will get an email with your official Vietnam visa Approval Letter issued by the Vietnam Immigration Department.
Print the Approval Letter + Prepare recent x2 passport photos & 2 (4cm x 6cm) photos of yourself.
Bring the printed Approval Letter, photos, and the government Stamping Fee (along with your passport and any other required documents) with you on your trip to Vietnam.
Exchange some USD before you fly as this is the currency you need to pay for your Visa at the airport (a 30-day single entry visa).
When you arrive at the airport in Vietnam, show the Approval Letter.
Remember to double check your information before
applying for Visa to Vietnam
. Many tourists have to turn away at the airport for visa misinformation or failing to print their Visa-on-arrival pre-approval paper.
Using tours as plan B
Vietnam is bigger than you think. To transfer between the destinations from the northern and southern Vietnam, or even in just one region, you need to change the mode of transportation more often than you thought. It could be a terrible experience and a giant waste of time if you unluckily miss one stop. Moreover, travelers in Vietnam usually complain that they are treated like cattle, being pushed in the cramped vans from place to place and have to stop at many shops and restaurants along the way. As of that, travel agencies are supposed to be your best partner while travelling in Vietnam. You can depend on them and don't have to worry about the itinerary.
Hanoi is quaint. Ho Chi Minh City is hectic!
Hanoi and Ho Chi Minh City, a political capital and an economic city, you can easily find out there is a huge difference in the living style between these 2 cities.
Hanoi is very much the governmental capital, and you can feel it immediately. The body of Ho Chi Minh, a national hero is preserved here. The French Quarter as well as the ancient pagodas are better preserved and more quaint. It is the quintessential capital city- straight, low-key and traditional.
For vibrancy, culture and nightlife, Saigon (Ho Chi Minh City) is the place to be. Sexy neon lights, rooftop bars, sophisticated cafes, burgeoning art and music scene. Saigon is the city most foreign expats prefer, and for good reason, the 'attractions' here are not the draw; it's the culture and people.
Crossing the street
For a first-timer, the prospect of getting across the Vietnamese roads is extremely daunting task. In the big cities like Hanoi and Ho Chi Minh City, the streets echo with the sound of multiple beep-beep-beeps and honks along with chaotic traffic may freak you out. Even when you walk on the pavement, it is still not safe at all as the motorbikers could encroach on the pavement at any time to get a quicker escape.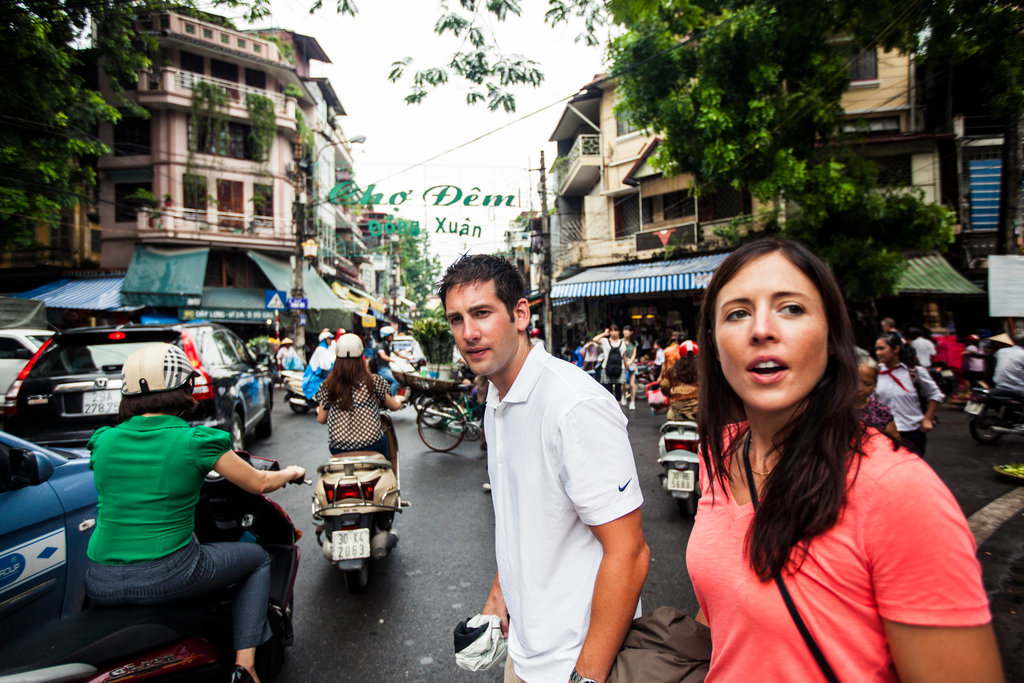 However, to master the art of Vietnamese street crossing, all you need is patience and bravery. Here are some tips for street crossing safely:
Don't ever run. Walk slowly when you see any oncoming traffic. It could be difficult for the drivers to predict your movement and might hit you, as of that, stay calm and keep walking.
Enlist the help of a local. Vietnamese people are friendly and pleasure to help you.
Put your arm in the air. It makes you more visible to traffic and is an added precaution.
Look out for buses and cars. They are bigger and faster than you think and won't stop for anything or anyone.
Wifi is great!
Wifi can easily be found in all cafés, restaurants, hostels and hotels and it is completely free. Even the most budget hostels have Wifi so if you want to stay connected during your
Vietnam trip
, don't worry!
Using chopsticks
Get used to the culture of chopsticks in Vietnam. Most food, including rice, noodle or savory pastry involves the use of chopsticks. Travelers may find it hard to use this in some first times. It is an interesting cultural experience but doesn't hesitate to ask for knife and fork if you can't control them.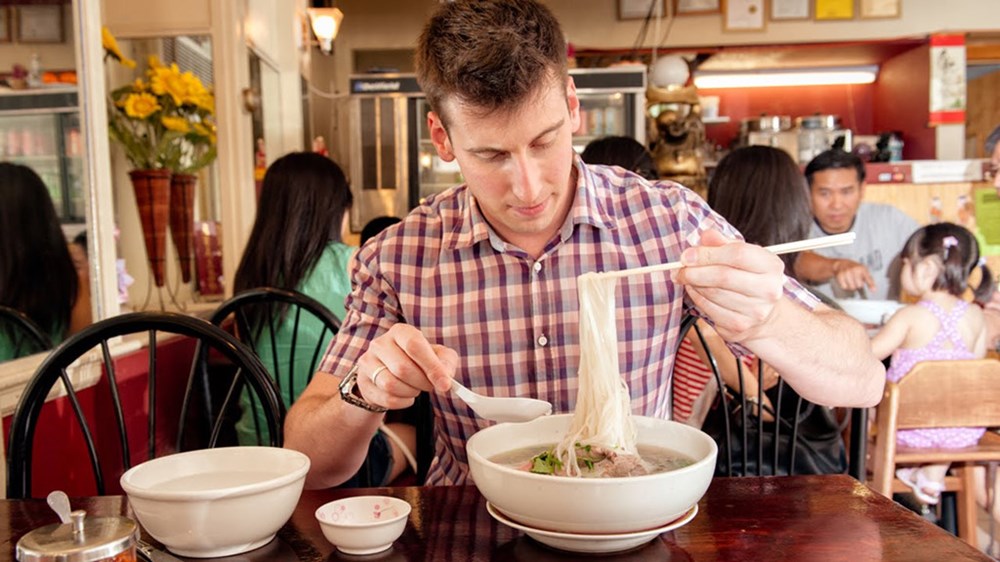 There are some things you must know when using chopsticks in Vietnam, even in other Asian countries such as China & Japan:
Don't point at others with chopsticks
Avoid dropping chopsticks
Pass food to another person's chopsticks directly
Stick them into a bowl of rice
Northern cuisine differs from southern
Vietnamese street food is awesome. From North to South, there is a distinct and unique culinary system. Northern Vietnam produces many signature dishes such as Pho, Bun Rieu (Vietnamese Crab Noodle Soup), Bun Cha (Rice Vermicelli with Grilled Pork) & Banh Cuon (Vietnamese Rice Crepe), etc. Because of the north's cooler climate, most northern Vietnamese dishes feature light and balanced flavors, less sugar and chilli than central and southern cuisine. Meanwhile, the warm weather and fertile soil of southern Vietnam create an ideal condition for growing a wide variety of fruits and vegetables. As a result, southern cuisine is often flavorful with liberal uses of garlic, shallots and fresh herbs. Also, southern people prefer sweetness than people in other regions. Some popular southern dishes you must try include Com Tam (Broken Rice), Banh Mi (Vietnamese Baguette Sandwich), Goi Cuon (Vietnamese Fresh Spring Rolls), etc.
Weather varies a lot
Vietnam can be visited year-round. However, vary in terms of season and region, there will be an unstable weather:
In Hanoi & the North, May to October is hot and humid with high rainfall; November to April is cooler and dry.
In the far north, December & January can be particularly cold.
Central Vietnam experiences hot, dry weather between January & August when temperatures can hit the mid-30°C's; whilst high levels of rainfall can occur in September, October & November.
Southern Vietnam is generally dry and hot from November to April, and warm and wet between May & October, with the highest rainfall in June, July & August.
Wearing helmet while riding motorbike
Why you need to wear helmet while driving in Vietnam? Simply it's the law. Helmet protects your brain which is the major cause of fatalities and long-term disabilities. Most insurance policies will not cover you unless you are riding "within the legal limits of the local law". Travelers usually
prefer a motorcycle trip to far north Vietnam.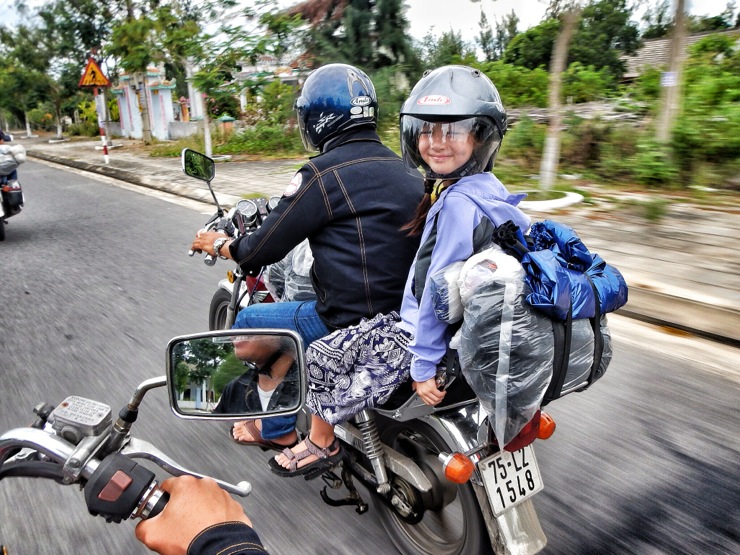 Make sure your driving skills are good enough to handle some unexpected situations as well as the winding passes, otherwise, you'd better book a motorcycle tour through a travel agency instead of driving alone for the first time in Vietnam. In the center areas, if breaking the helmet law, you'll be fined 20-50USD along with confiscated motorbike. In the mountainous region, of course there won't be the policeman standing on the way to catch you, but you have to deal with brain injury and it will take a long time to transfer you to the hospital in the nearest town.
Avoid tap water
Don't drink water from the tap in Vietnam. Usually, the locals will boil it before drinking. But if you don't have time as well as tools to boil, it's simple. Head to the convenience stores like 7 eleven, Vinmart, Circle K, etc to buy a water bottle with a surprisingly cheap price, just from 5,000 – 8,000 VND.
Currency confusion
Some travelers have been confused by the Vietnamese currency, the 20,000 note looks mostly similar to the 500,000 note but the value differs significantly and that also applies to the case of 10,000 and 200,000 note. It is highly recommended you to separate these notes to avoid any confusion.
Cash rules in Vietnam
Cash is accepted pretty much anywhere in Vietnam. However, Vietnamese people prefer local currency than any other currencies. US Dollar is acceptable to some businesses but could be inconvenient if you use it to pay in local markets. Furthermore, paying in Vietnamese Dong will get you better value than in dollars. The best place to exchange money in Vietnam is in banks, some of the biggest banks prioritized in Vietnam are Vietcombank, Vietinbank, BIDV and Techcombank. You might be required to show your passport and fill out a form before your currency conversion process started. Ha Trung Street in Hanoi city is also a good choice for local currency exchange.
All the shops close in Tet Holidays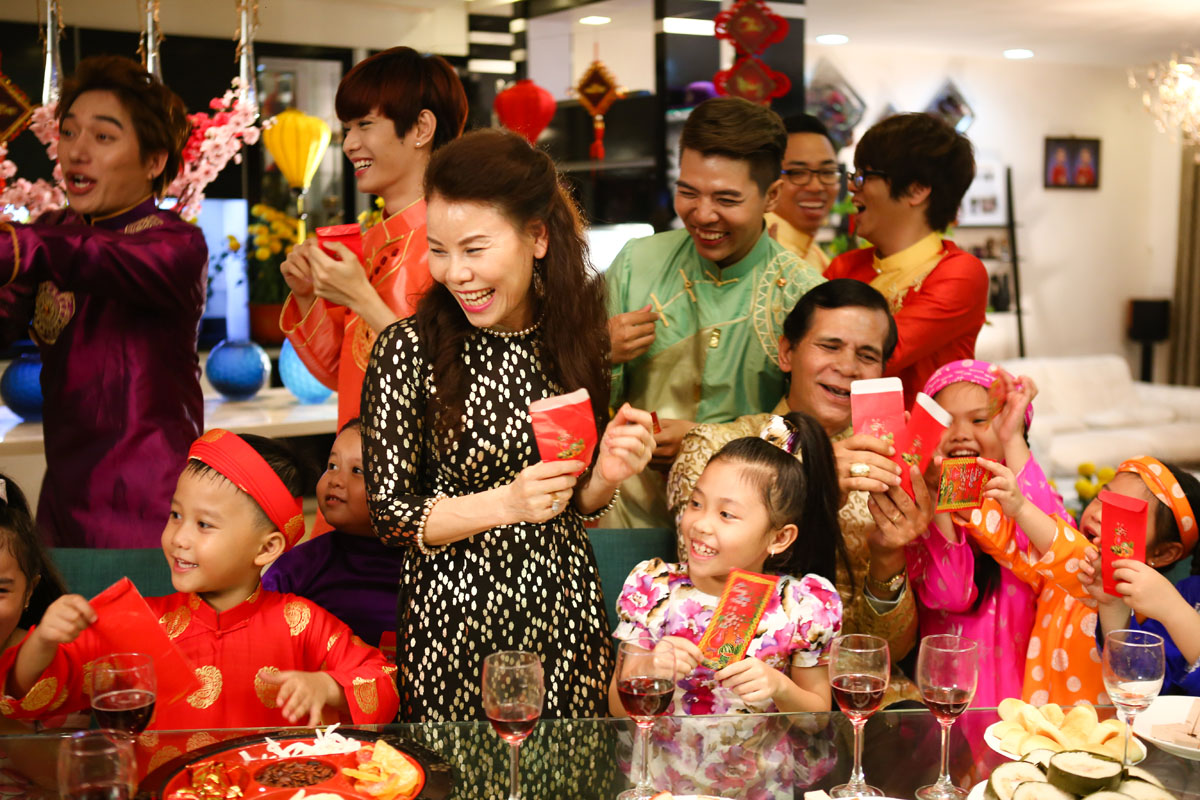 As the most expected festival of the year in Vietnam, Lunar New Year (Tet Nguyen Dan) is celebrated on the first day of the first Lunar month and usually lasts for 6 days. This is an occasion for Vietnamese people to get back home and express their respect for their ancestors. As of that, during this time, the business activities in Vietnam stop and the streets are usually deserted.
The Sleeper Bus is awesome
The sleeper bus is an ideal choice for travelling between the cities on a budget. The individual seats are comfortable, large enough for international tourist size, allowing you to extend your legs fully when you lie down. Some popular bus routes include Hanoi to
Sapa
, Hoi An to Nha Trang, Ho Chi Minh City to Da Lat, etc. Most sleeper buses are clean and have a toilet on board. You can easily book the bus from your hotel or any booking office. If budget and time aren't your issue, flying is the best choice.
A Vietnam trip would be more extraordinary if you spend time to prepare everything carefully. Active Travel Asia is willing to
customizing your Vietnam trip
at any time.
Responsible Travel
Being a responsible eco tour operator is at the heart of what ACTIVETRAVEL ASIA is all about. From the start, we have been committed to offering low-impact tours that benefit traveler and host alike. We work with local communities, businesses and individuals to develop sustainable tourism opportunities that help local economies while minimizing negative environmental and cultural impacts.