FAQs for Vietnam Motorcycling Tours
How about the traffic in Vietnam?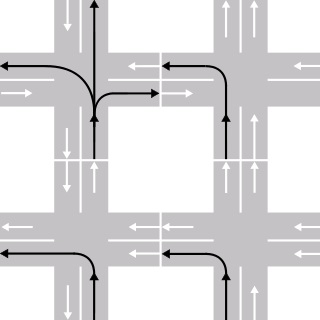 Right hand rule in Vietnam
First comes first, Vietnam is the country with the law of right-hand-side riding. That means you keep on the right-hand side and take over on the left-hand side whilst joining the traffic.
You often hear traffic in Vietnam is crazy, hectic, fun or even dangerous. On Vietnam roads, especially inside main cities, motorbikes are the king. That's why ActiveTravel ASIA select quiet and countryside roads for our Vietnam motorcycle tours. The first reason is your safety, the second and maybe many other following reasons after that are the sceneries and challenging hardship. Once you get out the cities, the traffic heaviness drops remarkably. However, we still ask you drive slowly and carefully because there are obstacles possibly jumping out the roads.
To support your safety riding, we always include a tour guide who are local and very experienced of motorcycling tours. The tour guide is not only your friendly accompany but a safety instructor for your whole tours with us.

Read more: Riding across South East Asia Mainland.
Do I need international driving license?
Even though, in Aug 2016, there was a decree by Vietnam government to recognize International Driving Permit (IDP), the detailed documents to guide of converting your foreign driving license into the accepted ones in Vietnam are a quite long way to implement smoothly and effectively. An IDP, if granted by a Vietnamese transport authority, will be valid in 85 countries which are contracting parties to the 1968 Vienna Convention on Road Traffic. Then you should check whether your country joined the Convention or not? If yes, you can convert your driving license into IDP that is accepted in Vietnam. Please take your original license, your passport, some photos and a small fee to your transportation controlling authority in your home country to convert it.
In reality, the traffic warden hardly stops you for driving license checking due to their limit in English and no confident to handle with. We have just noticed the situation starts changing a bit in South Vietnam where police commence to stop foreigners for driving licenses.
Do I have to buy a travel insurance?
Yes, it is a must, especially for taking adventures. The insurance companies in Vietnam don't cover if you don't have Vietnamese driving licenses, which require you a 6-months resident visa as a minimum, plus many paperwork and time to wait. Then we strongly recommend you should buy a travel insurance from your home country. The names that the riders going with us suggested are QBE, Allianz etc.

See more: Vietnam healthcare and travel insurance
What have I to do if I got an accident?
First of all, stay calm and notice our guide immediately, because our guide is always around you. Our guides are trained to call us in an eye blink and deal with the situation. Don't panic, don't ever get any offensive action to the locals, just leave the situation to our guides and our staffs. We will try our best to find a way to settle it down before the traffic police involve.
This is very strange in Vietnam that when an accident happened, the compensation always comes from the bigger vehicles regardless of right or wrong sides eg: drivers pay to motorbikes, motorbikes pay to cyclist etc. That sounds ridiculous but "when you are in Rome, do as Roman does". If the police got involved, they would tow away all related vehicles, take paper works and you have to wait the whole time until an official outcome.
Then once again, we strongly emphasize that you should stay calm, leave this to our tour guide and staffs. If you are requested to pay a small amount of money by the end, don't be surprised even if you are right.
What is the best time to ride? And why this time?
From Sep to Dec and from Feb to May annually. They are autumn and spring, early summer in Vietnam. This time is not too hot, not too cold and rather dry all over Vietnam for outdoor activities. Sep to Dec is harvesting seasons in mountainous areas where are famous for stunning terrace fields; Feb to May is spring, early summer that are full-bloomed seasons of hundred flowers along Vietnam.
Jan is nice for riding in Central and South Vietnam, but it is rather cold and foggy – in some years, it is freeze and snowy, in North Vietnam.
From May to Aug is rainy and stormy seasons. If you are ready to get wet, this time will be awesome with very sweet and big deals on price.

For more information: The best time to visit Vietnam
What are the best places you recommended?
For intermediate and experienced riders, North Loop Vietnam is the best with stunning, majestic scenery and challenging with twist turns, highest passes, sneaky and dirt trails. This is the haven of adventures in Vietnam. Top itineraries are North West route, North East challenge.
For all riders, riding Ho Chi Minh trail is undeniably the best. Depending on your time & physical level, the length of the tour can be vary. The road is quiet, less traffic; the ride is silky, smooth in many parts and the experience is combined with fantastic sceneries, historical and cultural stories.

Click here to know more the best places you should visit in Vietnam.
I ride a big "beast" at my home, is 110 - 125CC able to tackle to Vietnamese roads?
Yes. Vietnamese road conditions and traffic awareness are the biggest obstacles for such big "beast" to roar their power. And another issue is that there are not many shops offering the bigger engine motorbike rentals because it is not cost-effective. The imported taxes to those motorbikes are very high that leads to the selling and renting prices rocket to the roof.
We often use 110 - 125CC by Honda, various models because they are strong enough to carry up to 2 riders, light enough to traverse and fantastic enough to control to have fun. Moreover, Honda is the biggest motor manufacturer in Vietnam, then you can easily find spare parts even in very remote areas. The minimum model is 110CC that is very affordable, while 125CC is our top recommended.

For more information: Different kinds of Vietnam motorbikes
How far should I book in advance?
As far as possible we recommend. The further you book, the easier and better services and prices you may get. As our Vietnam motorcycling tours are private, then you will have more time to customize and get consulted by our experts to find the best one suit your experiences.
We also can deal with last minutes booking (such as by Stephane – he came to our office in morning, booked and started his motorcycling to North West Vietnam in early afternoon – see how fun he got!). With such fast bookings, knowing well your time, budget, and interests will make everything work "smoothly as silk"

Click Contact us to book tour now!
I travel alone, can I join a group?
We don't provide joined a group tour for motorcycling in Vietnam until this time. All our tours are private and customized, then we will have you to tailor-made it until it fit your budget while relatively keep a good balance of a motorcycling adventure.
Don't worry much about budget, leave everything for us. Just think about you in your all own, standing in front of majestic views – one bike one ride, you explore our Vietnam! That's we often call a lifetime adventure.

Let us customize your tour by clicking here
What are accommodation included in the tours?
In big towns we use the finest 3-star hotels with central location. Please contact us if you prefer higher hotel categories.
In remote areas we use the best hotels or guesthouses available.
Homestays are often used in remote areas. That is simple in term of bedding condition and amenities. We will stay overnight in the traditional local people's house. Our bedding area includes clean mattress, clean sheet, pillows and mosquito nets. Toilet is usually western style and some step away from the house. Private bathroom with hot water running.

See more: Accommodation in Vietnam
How about the tour guide and mechanic with me?
The tour will be led by one of our tour guides who are experienced in guiding motorcycling tours in Vietnam. He has been carefully selected and trained in this field and is fully licensed in tour guiding by the government. Our tour guides are excellent in languages, knowledge and nice sense of humor while keeping very good courtesy manners.
The mechanic is strongly recommended for 7-riders-up groups. The mechanic is not only to help you with the car repair but support the tour guide control the whole group for your best safety.
Still questions?
Don't find your concern here! Feel free to drop us a message anytime at info@activetravel.asia or +84-90-224-3637. We will contact you right back with detailed answers.
Note on client safety
We reserve the right to deviate from this itinerary for any reasons, including road and weather conditions, frequency of visits to a village, or for any other factor which may influence client safety.
Responsible Travel
Being a responsible eco tour operator is at the heart of what ACTIVETRAVEL ASIA is all about. From the start, we have been committed to offering low-impact tours that benefit traveler and host alike. We work with local communities, businesses and individuals to develop sustainable tourism opportunities that help local economies while minimizing negative environmental and cultural impacts.