Knowing about Different Motorbikes for Touring
A tour around a city (Hanoi, Sai Gon) or outskirt, you can opt a fully automatic or semi-automatic motorcycle (scooter and semi-scooter).

For a trip lasts from 2 – 3 days you can choose a semi-automatic motorcycle.


With a long journey and off-road, should think of an off-road motorcycle (4 strokes and over 230cc).
ActiveTravel Asia recommended you several motors can be chosen in Vietnam motorcycling tours from basic to challenging driving grade.

WAVE S - semi automatic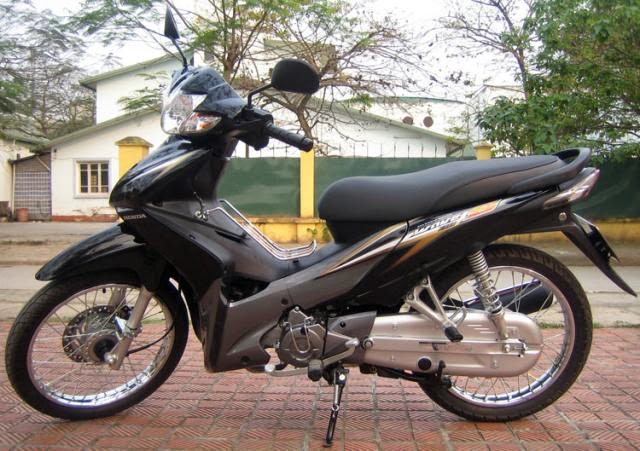 With a new version of Wave S, you may look pretty elegant in style. The advance in technology with the engine meeting Euro-2 standard makes it very environmentally-friendly. Although being simple, it's still quite impressive, an appealing and eye-catching beauty. If you love elegance, Wave S can assure that for you.
>> ActiveTravel Asia uses sometime this bikes for paved roads or for tour guide escorted your adventures.


HONDA FUTURE Neo 125CC - semi automatic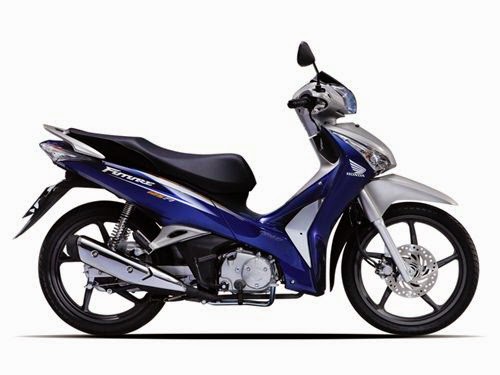 Future Neo is the top model of the 125CC motorbike line about design and quality in Viet Nam. Honda Vietnam has applied the modern technology in production that results in success of Future Neo. It differs from the prior motor model both in structure and shape. With conspicuous features, Future Neo certainly persuades even the most-hard to please customers.
>> ActiveTravel Asia mostly uses this bikes for our motorbike adventures due to its affordable prices while still allow adventurous experiences. Our prices published on the website is based on this type - except Cambodia motorbike tours that use Honda XR 250 by default.


HONDA XR SERIES and YAMAHA XTZ
Honda XR series are designed to specialize in beaten tracks and winding mountainous roads. These series are a range of air-cooled single-cylinder four-stroke off-road motorcycles that were designed in Japan but assembled everywhere in the world. Some later models were also manufactured with a few special features different from previously traditional specifications. For instance, the XR 650R and XRV 650R are water-cooled and the XRV 650R is a twin cylinder engine.
Some of the XR series were launched with two versions, R and L. With knobby off-road tires fitted, the R version motors were professional ones for off-road riding, but not always street legal. The L version models were dual sporty bikes, fitted with the indicators, lights, horn, tires and mirrors appropriate for public roads. A number of R version models had these as well.

YAMAHA is the second main player in motorbike manufacturing industry in Vietnam. YAMAHA is very popular for sport bikes with a strong engine, light weights and good quality. YAMAHA also introduce XTZ series that are specially designed for challenging roads conquer.

>> ActiveTravel Asia will upgrade to the below motorbike types upon your request. Surcharges are indicated under each tour's exclusions.


++ YAMAHA XTZ 125CC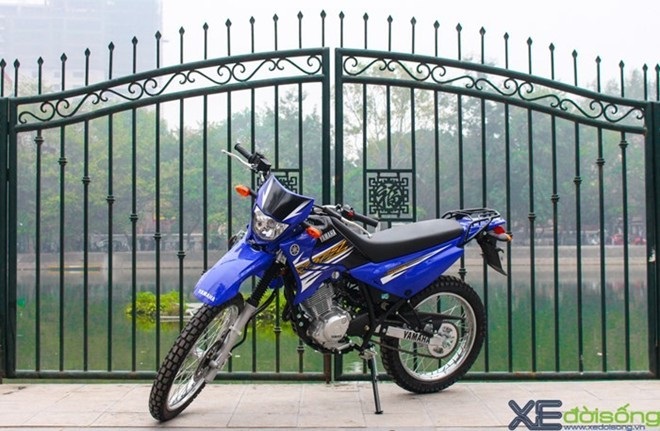 From the 260mm of ground clearance, to the 180mm stroke front suspension, but it's more than just measurements that set the bike apart. It's integrity. The tires perform better because they're bigger than the competition's. And the bike uses the YBR125 engine with internal balancer for low vibration and noise. That makes Yamaha XTZ 125 a true dual-purpose bike, good for riding on cement, or off the road.

++Honda XR 250R Dirt bikes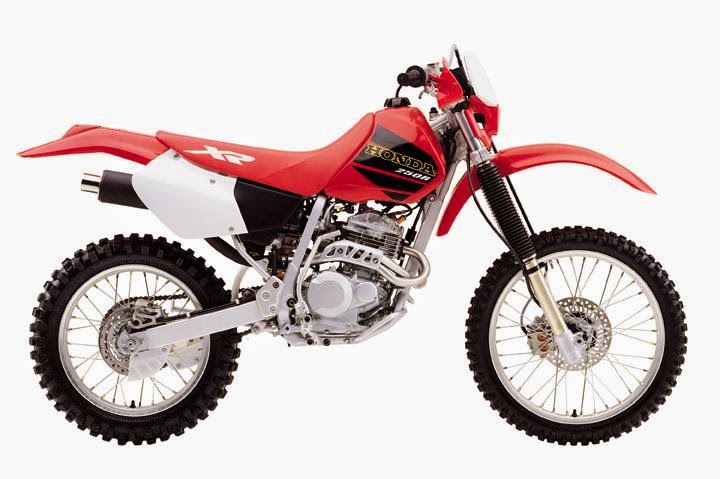 In 1996, the XR 250R, which is the mainstay of the XR range, was updated with a new 249 cc air-cooled four-stroke Radial Four Valve Combustion Chamber (RFVC) that generated 19 HP (14 kW) at 8100 rpm. Although it was relatively heavy and both front and rear suspension were quite simple, the XR 250R proved reliable and was successful as an entry-level off-road machine. The X250R was stopped its production in 2004.
>> ActiveTravel Asia uses this type by default for Cambodia motor adventures due to its sandy, semi-safari roads.


++ Honda XR 250L Dirtbike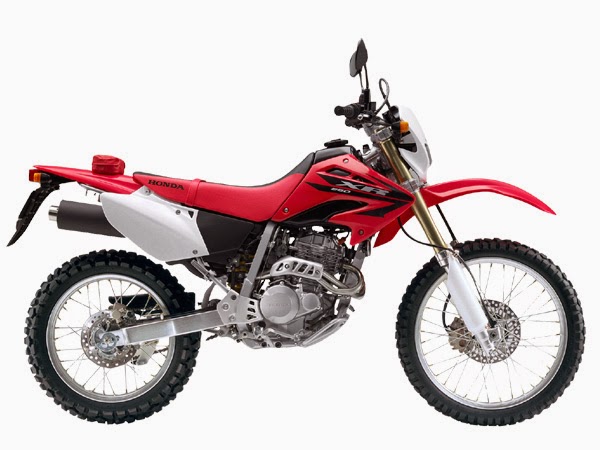 Manufactured from 1991-2007, the XR 250L is the street version of the XR250R. It possessed road legal lights and tires, a metal fuel tank, keyed ignition/steering lock, plus other trivial changes. Some 40 lbs heavier, it had diminished off-road ability. Similar to XR250R, it had a RFVC 249 cc engine too, but with a different carburetor and 3 mm smaller exhaust headers to meet emissions requirements.


VESPA scooter - city bikes and automatic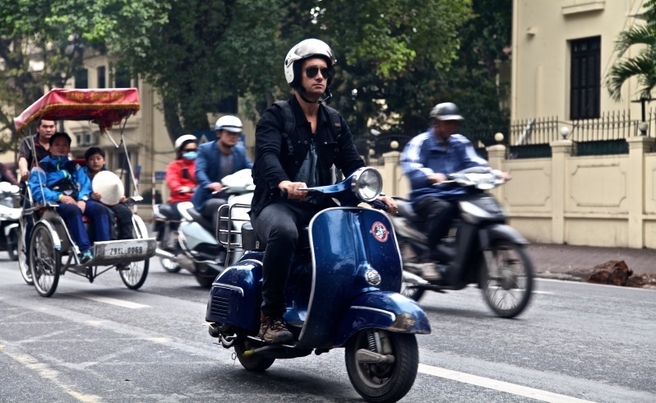 If you want to show an elegant, fashionable and eye-catching style, let try a Vespa. Designed with the idea of a bike that can move easily through all narrow and out-of-the-ways of city but also save energy, this scooter is a wonderful choice for a Vietnam city tour, especially in vibrant city like Hanoi and Ho Chi Minh. Particularly suited to women, you will see stylish ladies on these Vespa scooters in Vietnam and many other countries.


(Reference Souce: Yamaha and Honda website, xedoisong, zing.vn)
Responsible Travel
Being a responsible eco tour operator is at the heart of what ACTIVETRAVEL ASIA is all about. From the start, we have been committed to offering low-impact tours that benefit traveler and host alike. We work with local communities, businesses and individuals to develop sustainable tourism opportunities that help local economies while minimizing negative environmental and cultural impacts.