Top 10 Vietnam's Most Dangerous and Spectacular Passes
Vietnam adventure tours
are not only for local people but for foreigners, too. Beautiful mountains and winding passes of Vietnam are among top wonderful sights of the world. Here is a list of top 10 Vietnam's most dangerous and incredible passes in Vietnam for anyone wishes to experience adventure in Vietnam.
Ma Pi Leng pass in Ha Giang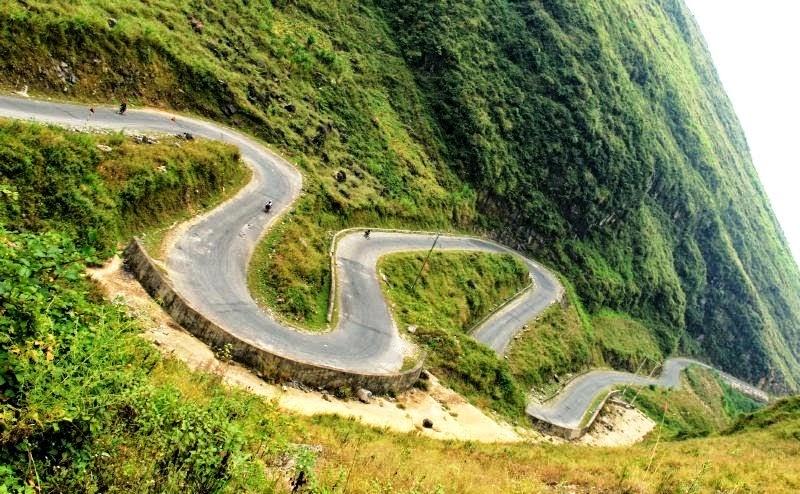 This is the first to be mentioned in any Vietnam adventure activities. Among top 4 passes of Vietnam, Ma Pi Leng now become popular to the world. Every year, thousands of people come to visit and conquer this pass. It is not only very high but also amazing for travelers. High rock mountains along the way will make you feel sometimes cold inside but worth.
Ma Pi Leng means horse nose. This is between Dong Van and Meo Vac towns in Ha Giang. Located on Happy road, this 20 kilometer way is always in a dream of many young people of Vietnam. There are about 16 minorities living in 8 northern provinces of Vietnam, especially in Ha Giang. You should never miss this in your
Vietnam motorbike tour
!
You can even see how beautiful the river is. The famous river here is along the way. It has two colors which make it different from others.
Along the way, you all can also enjoy many great feature dishes of Vietnam such as grilled eggs, BBQ. Worth to try at least one!
Bac Sum pass
This is also in Ha Giang province, to the north of Vietnam. Many travelers from all over the world choose this destination for their Vietnam adventure trip. It is a wavy pass at the height of around 1000 meters. To get to Quan Ba from Vi Xuyen, you to pass this first. You can also stop sometimes to take pictures of Quan Ba district from your high position. There is a very famous place to visit during your trip: Heaven gate. You can both enjoy food and step up to get the way to heaven.
Pha Din pass
Pha Din pass is also in the list of top destination in your active travel Vietnam itinerary. With a length of 32 kilometers, Pha Din is the way connecting Son La and Dien Bien province. Pha Din in minority means Sky and Earth. The name expresses its high location as if you could touch the sky if you get there. Travelers can enjoy a great view and normal life of local people under mountains.
O Quy Ho pass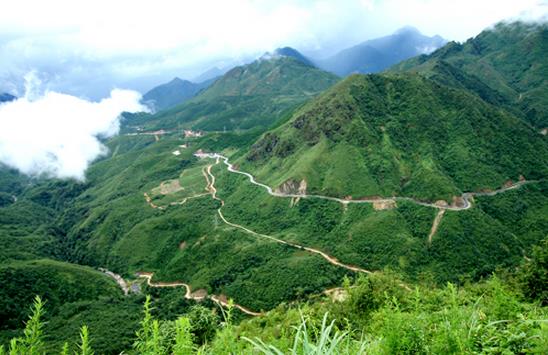 One more famous pass in this 10 top passes for your
Vietnam adventure tour
is O Quy Ho. This is almost 50 kilometers, from Lai Chau to Lao Cai. At the height of more than 2000 meter, this is really a very amazing pass to conquer.
O Quy Ho is also among top 4 passes of Vietnam. This is a dream of many young travellers. They often go in groups to discover its beauty. If you come to this place, you can even listen to stories about it. Especially at a high position, you can feel like on the clouds sometimes.
Ngang pass
If you like
motorbike riding in Vietnam
, do not miss this beautiful pass of Vietnam. Ngang pass is on 1A avenue. It is the border of Ha Tinh and Quang Binh provinces. This is not only famous for its beauty but also for its history. You may have heard about Vo Nguyen Giap General, a hero of Vietnam. You can get a short visit to Ngang pass to express your admiration to him.
Khau Pha pass
This has a very strange name. It is in Mu Cang Chai, Yen Bai. Can not ignore its beauty with wavy mountains and winding roads. The best time to visit Khau Pha pass is from September to October. During these two months, you can feel breathless with very colorful paddy fields in its harvest season. This is always recommended in any tops best Vietnam travel tours.
Da Deo pass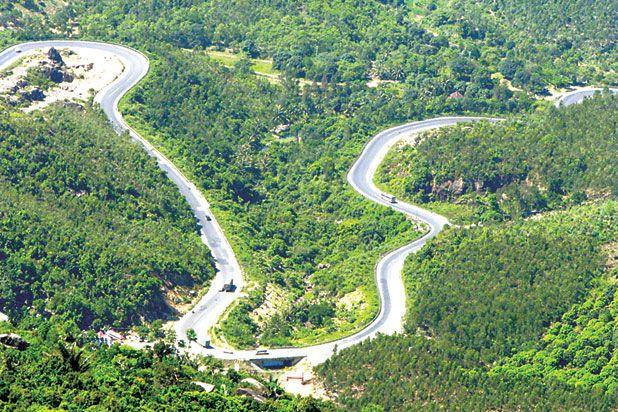 This pass locates in Quang Binh province. With many winding bends along the way, Da Deo pass is worth to conquer during your trip. It is there, standing still through historical flow. You may not know that Da Deo pass was greatly destroyed by US air force in the past.
Sa Mu pass
This high winding pass is the most dangerous pass in the West of Quang Tri province. It connects 2 villages Huong Phung and Huong Lap. This very high pass lasts about 20 kilometers. You have to be careful when riding along this way. It is full of foggy and very rugged with Truong Son mountains. But to anyone want to have a unique
Vietnam adventure tour
, conquering this Sa Mu pass must be in his list.
Hai Van pass
This is so famous that many write poems about it. With the length of 20 kilometers, Hai Van pass cross Bach Ma mountain, a highlight of Vietnam. You can have your Vietnam dirt bike tour to enjoy dangerous winding bends of this. It even attracts many couples to come and take pictures for their wedding. Now, many travel companies open tours to this place and gain much profit every year.
Hon Giao pass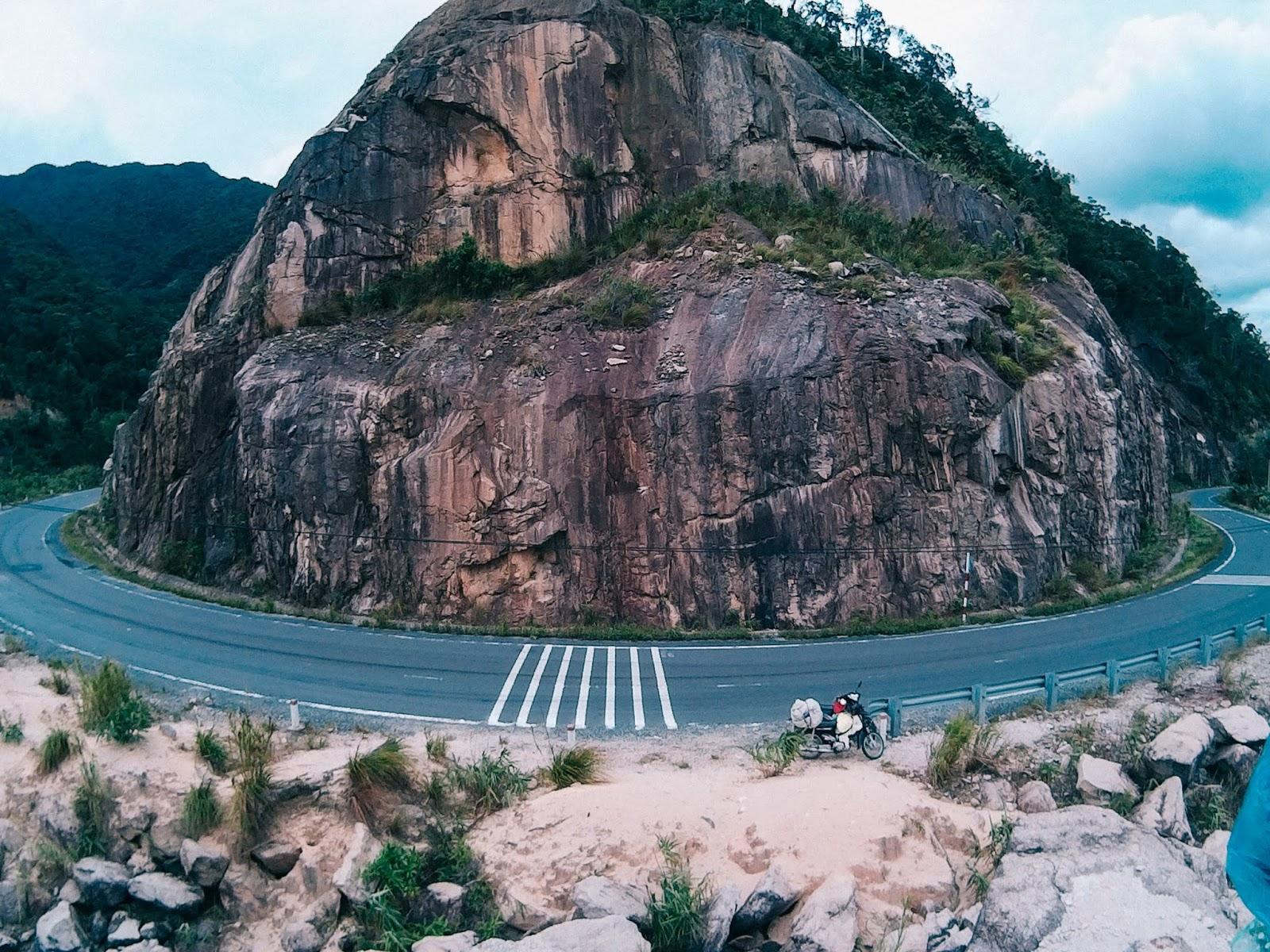 Last but not least is Hon Giao pass in the center of Vietnam. This has many names such as Glitter or Omega pass. Being considered one of the most beautiful passes of Vietnam, Hon Giao connects two famous destinations: Nha Trang and Da Lat. You can get a great tour not only to conquer this pass but also to feel wonderful moments in these two cities.

With these 10 best passes of Vietnam, you will have time to adventure and discover. We are always willing to help you all with your Vietnam adventure tours to give you best moments and experiences ever.
Responsible Travel
Being a responsible eco tour operator is at the heart of what ACTIVETRAVEL ASIA is all about. From the start, we have been committed to offering low-impact tours that benefit traveler and host alike. We work with local communities, businesses and individuals to develop sustainable tourism opportunities that help local economies while minimizing negative environmental and cultural impacts.