Top 4 reasons why you should take a Vietnam motorcycle tour
Vietnam is well-known for its natural beauty with high mountains and featured customs. Some travelers usually wonder whether they should take a
Vietnam motorcycle tour
or not. Refer to our travel guide and get the best answer for your upcoming adventure tour.
Whenever travelling somewhere, people often think too much about where to go, what to do, which bus to take and how much will it cost… so many things to plan could make it difficult for your vacation. Remember that travelling is to rest, to enjoy, to adventure instead of worrying. As of that, when motorcycle tour appears, it makes things much more simple. Below are top 5 reasons why you should take a
Vietnam motorcycle tour
.
Flexible Time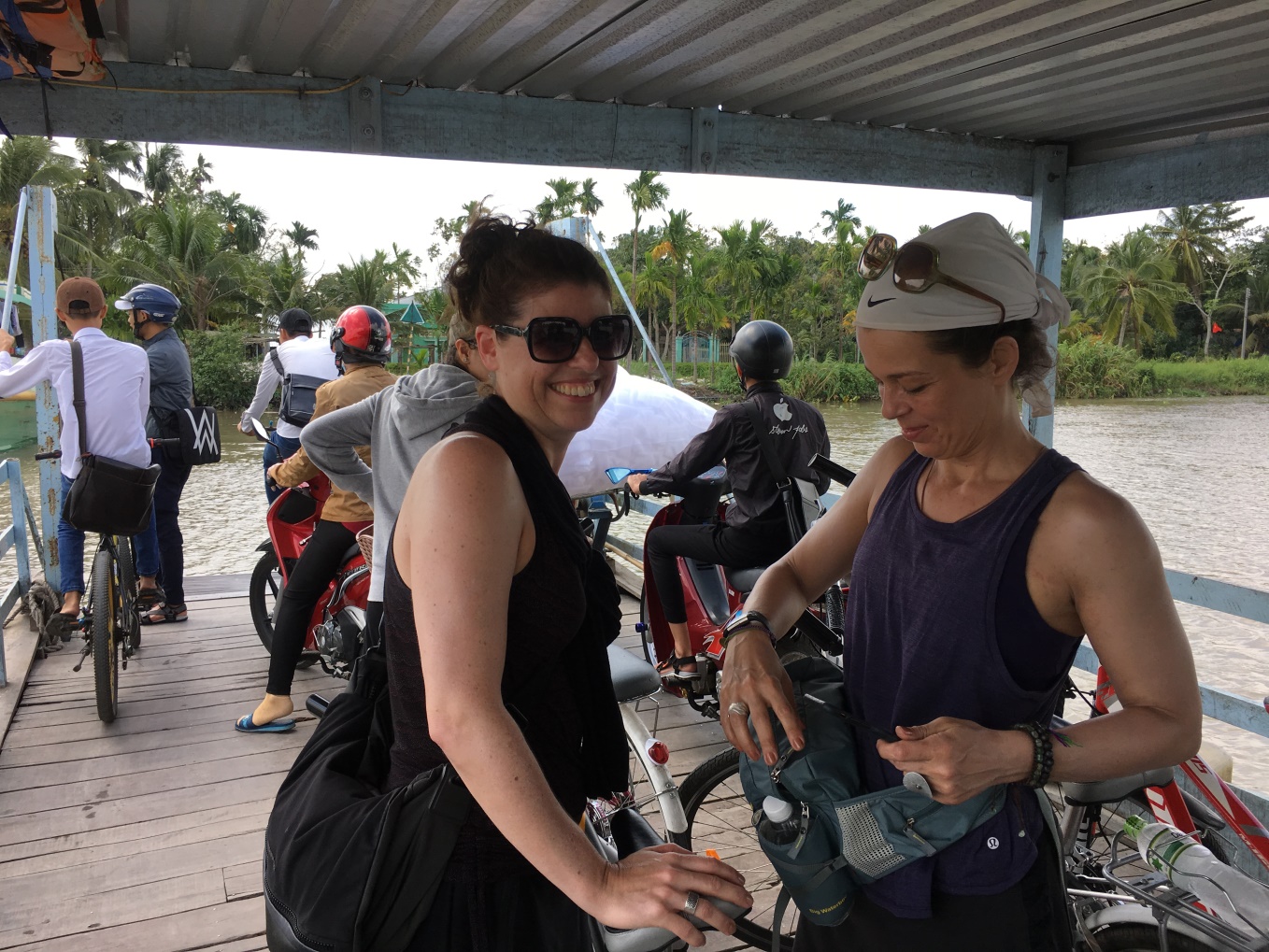 First of all, if you rent yourself a motorcycle, of course it is flexible for you to choose where to go and when to start your trip. If you are eager to
adventure in Vietnam
, don't miss a chance to discover Southeast Asia's most attractive countries by motorbike. We all know that this S shaped country is very famous for its street food and natural beauty, how can you enjoy all these things if you are on a bus or on a flight? So choosing a motorbike instead can help you stop anytime to experience great food and taking beautiful photos. If you travel to a hill, you can stop and sit down for relaxing. If you travel to a beach, you can have yourself in pure water and then continue again at anytime. Nothing and also no one can interrupt you. Moreoever, you can decide to stay longer, at night, or stay up late to see how the stars spark at night on the mountain. Your
Vietnam trip
could be extraordinary than ever if you dare to challenge yourself with a motorbycle tour.
In Vietnam, when visiting the local villages, you may need to pass many narrow paths. In this case, bus is not able to go through this kind of way so it could be pitty if you miss a great opportunity to experience the local lifestyles just because of your transportation. However, a motorbike tour can offer you all, passing any rough paths on the way and helping you to uncover the most sophisticated things during your
Vietnam adventure trip
.
Enjoy the beauty of nature will all your senses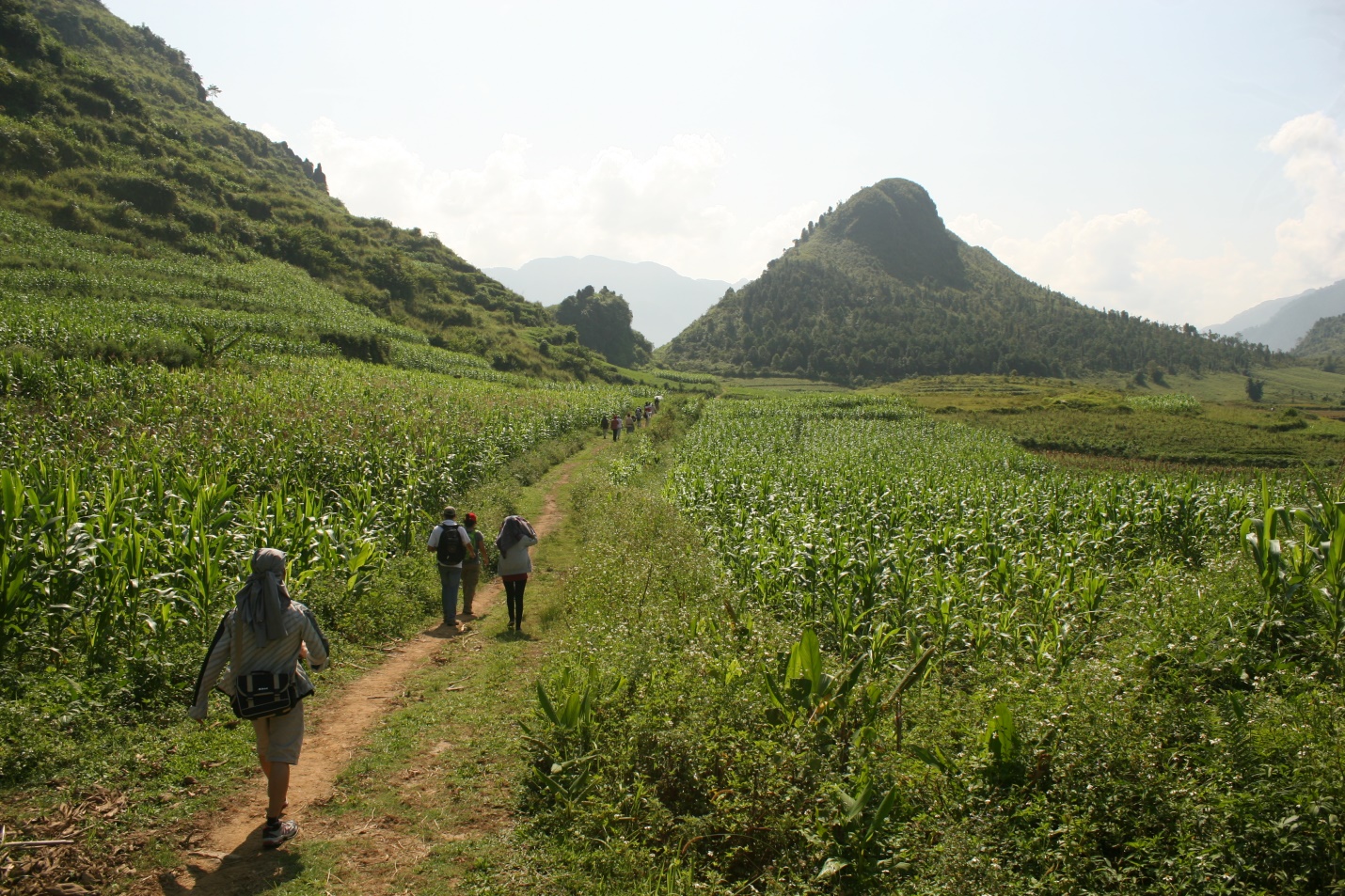 It is easy to understand why you often want to be on a motorbike rather than on a bus. Although sometimes it is very hot or very cold in Vietnam, traveling by motorcycle is a really smart choice. If you go through a very beautiful field, a cool wind is blowing with green grass, but it is just like a picture to you. Sitting on the bus, how does your nose smell aroma of flowers? How your ears enjoy sounds of the countryside? How your hands touch grass and your feet walk along the bank of a dike. How your tongue can taste aromatic grass? What you can see is just through a pure, thick glass and you are, of course, be separated from nature.
All above wonderful things only appear on your
Vietnam motorcycle tour
. Traveling along the seaside, you can enjoy walking along the beach, touch great water and enjoying seafood. Your ears listen to the sound of the sea and your heart with all of its feeling immerses in beautiful nature. Well, so wonderful if you can experience the beauty of Vietnam in every second you spend, every moment you are during the trip.
Making new friends
During a
motorbike tour
, you can meet and get more acquaintances. Especially when you are a foreigner, traveling by motorbike in Vietnam will help you get new relationships, from a petrol seller, iced tea woman, a mechanic to restaurant owner... They can help much when you in a very strange country, and they also can be your friend for long time, support you when you need help in the next trip. You can also meet other travelers and together making a team and enjoy Vietnam beauty.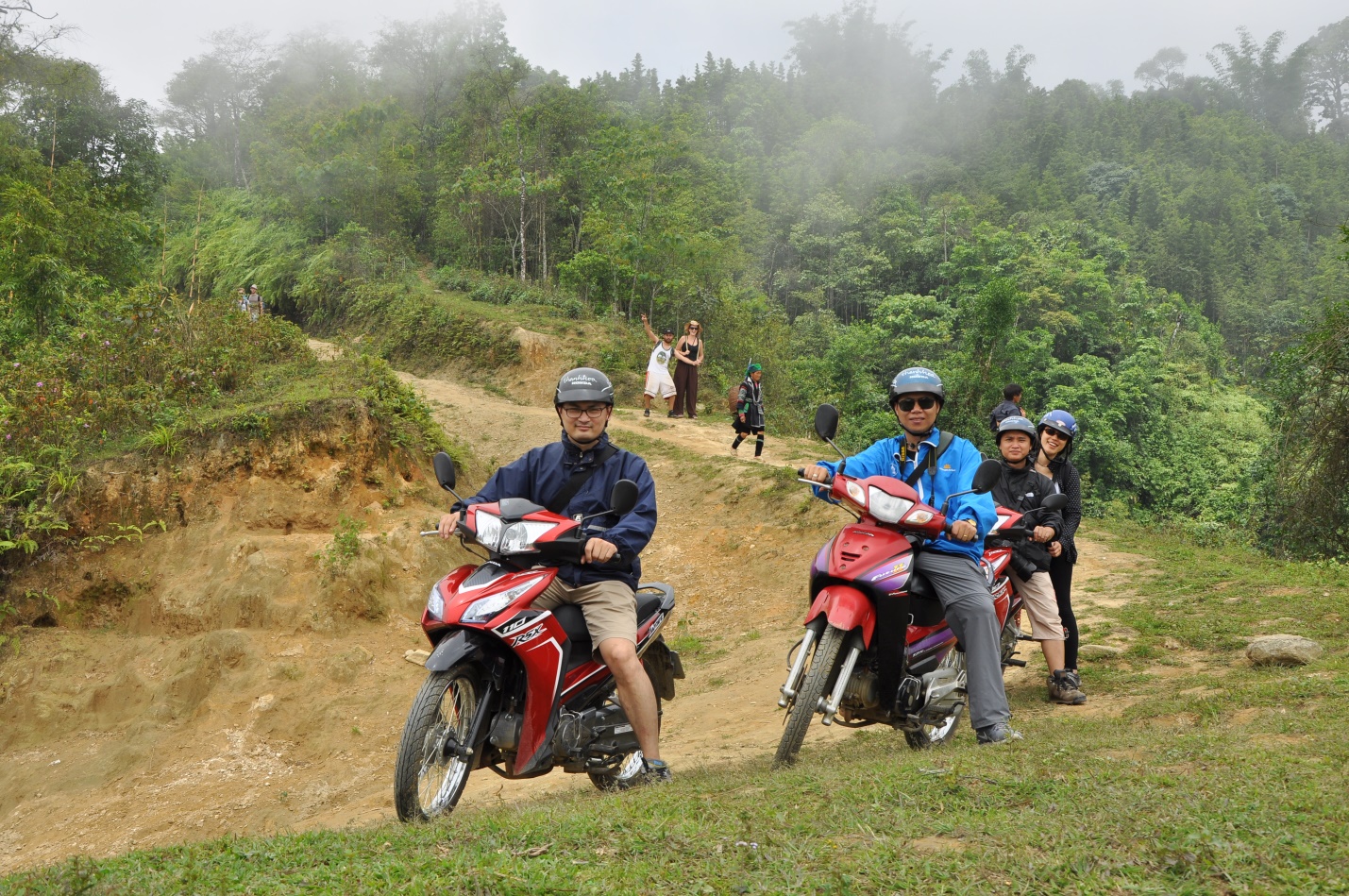 Local people you meet are friendly, kind and outgoing. They live a normal life, different from a noisy life in the city. You can see how honest and emotional they are. To gain the best in a real adventure tour, tourists not only see the great scenes, landscapes but also should try to get understanding about local life. That is really a real tour. Vietnam motorbike tours can help foreigners get deep knowing whenever they travel and rest.
Great experience for lonely travelers as well as couples
If you have a strong liking for freedom and want to discover on your own, taking a motorbike tour can help you enjoy many
Vietnam outdoor activities
. You do not like with many people, so taking a bus or flight is not your style. Going alone, enjoying on your own, solving your way, you can do everything without other's effects. This makes you more independent and can be braver, more mature. You do not scare dangerous cases but can experience and get your great moment, slowly immerse with nature.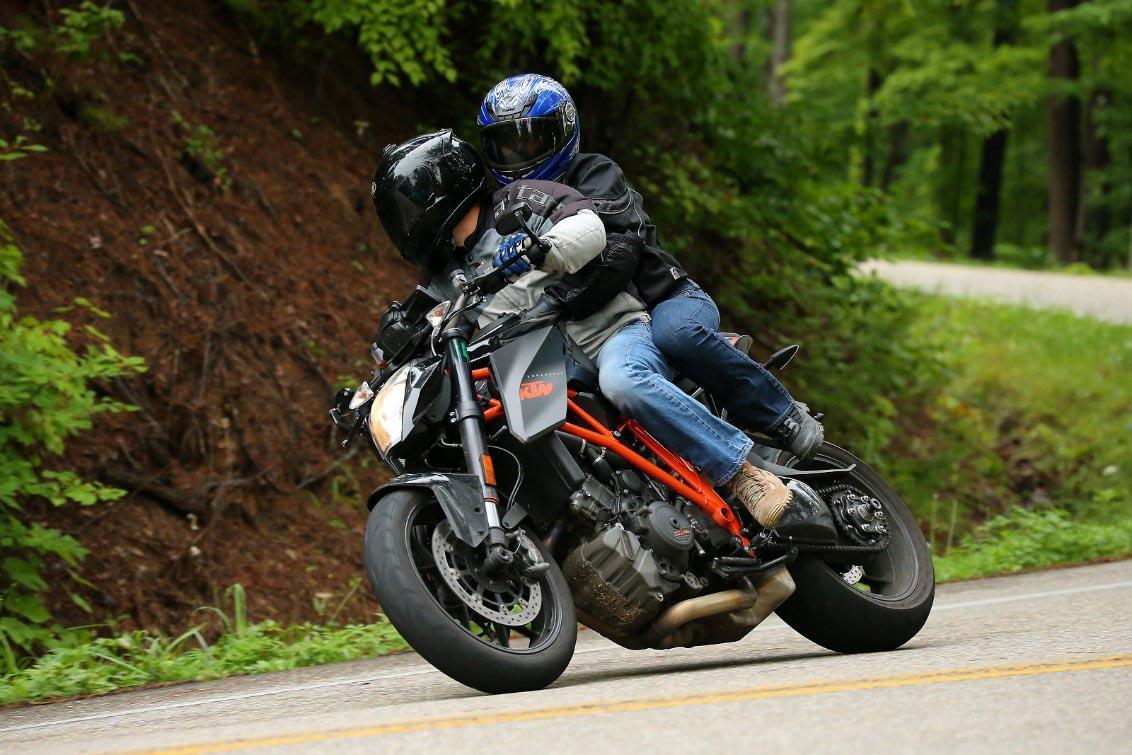 For couples, how great it is to be together during an adventure tour? The moment driving up the hill and be hugged tightly by your lover, can you imagine? It is time for love in every moment, every second of the journey. It is time to share and express your love and care when fixing motorbike on the ways, eating your favorite food, taking great pictures and joining
Vietnam adventure activities
. In the future, when looking back, how excited both of you are. It is a great way to save love and to enjoy happy moments in your life. Even as time passes by, it can not make these memories fade away.
With great advantages from a
Vietnam motorcycle tour
like above, will you still choose a leisure tour as normal? Time is short and there are many things you need to discover in Vietnam, this Asia beautiful country is waiting for real adventurers come to experience.
Responsible Travel
Being a responsible eco tour operator is at the heart of what ACTIVETRAVEL ASIA is all about. From the start, we have been committed to offering low-impact tours that benefit traveler and host alike. We work with local communities, businesses and individuals to develop sustainable tourism opportunities that help local economies while minimizing negative environmental and cultural impacts.