Sapa Adventure: Top 5 must-try ethnic dishes
To fulfill your adventure trip to Sapa, the tourist capital of Vietnam's mountainous north, don't miss out a chance to enjoy top 5 ethnic dishes below.
Sapa Thang Co
It is one of the most famous dishes of the H'Mong in Sapa. Thang Co Sapa is bitter and stinky. You will never and ever forget Thang Co flavor at the first time enjoying it. However, from the second time savoring this dish, definitely, you will soon addict to it.
Previously, Sapa Thang Co was made from horse meat and its viscera. Later, buffalo and beef were also cooked to serve all people. Thang Co means a pot of soup including everything of the horse from meat, bone, lung, heart, liver, small intestine, etc. Before cooking, the meat and viscera are cleaned, boiled, seasoned with spices then dropped into a pot of water.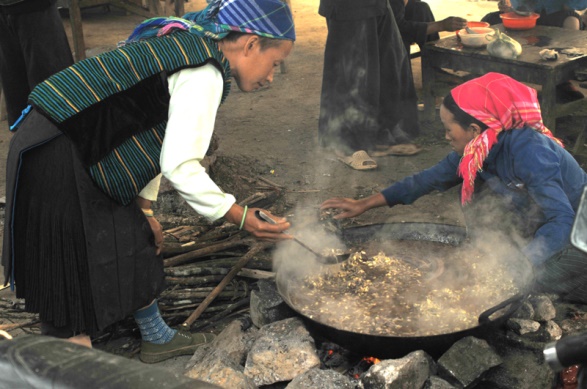 The Mong people are making Thang Co, their traditional dish
Usually, the dish is topped up with a lot of species such as ginger, cardamom, tangerine, lilac and lemon leaves, etc. Each Thang Co pot at the highland market is often large enough for a few dozen people to eat. In the cool atmosphere of Sapa, enjoying Sapa Thang Co while drinking ethnic wine is one of the must-try things that any tourists should not miss during their
Sapa tour
.
Pau Po Cu Corn Cake
Sapa corn cake is a favorite cake of the ethnic people here. It is more nutritious than normal corns. The yellow color of the cake along with the great fragance definitely will make visitors can't ignore.
The main ingredient of this cake is corn powder. When the corns still have the milk-like taste, they are cut, put in a special machine called "Bie Zu" (Bie means a machine, Zu means to grind) and ground without water. When the grinding process is done, we add water into the powder to make a stickier mixture. Next, we put the small pieces of that mixture on banana leaves before frying them on a boiling pan. The cooked cakes are then wrapped in banana leaves. The taste of the final product is beyond any description! When eating, we can feel the smell of banana and the taste of corn, as well as the softness and stickiness of each bite.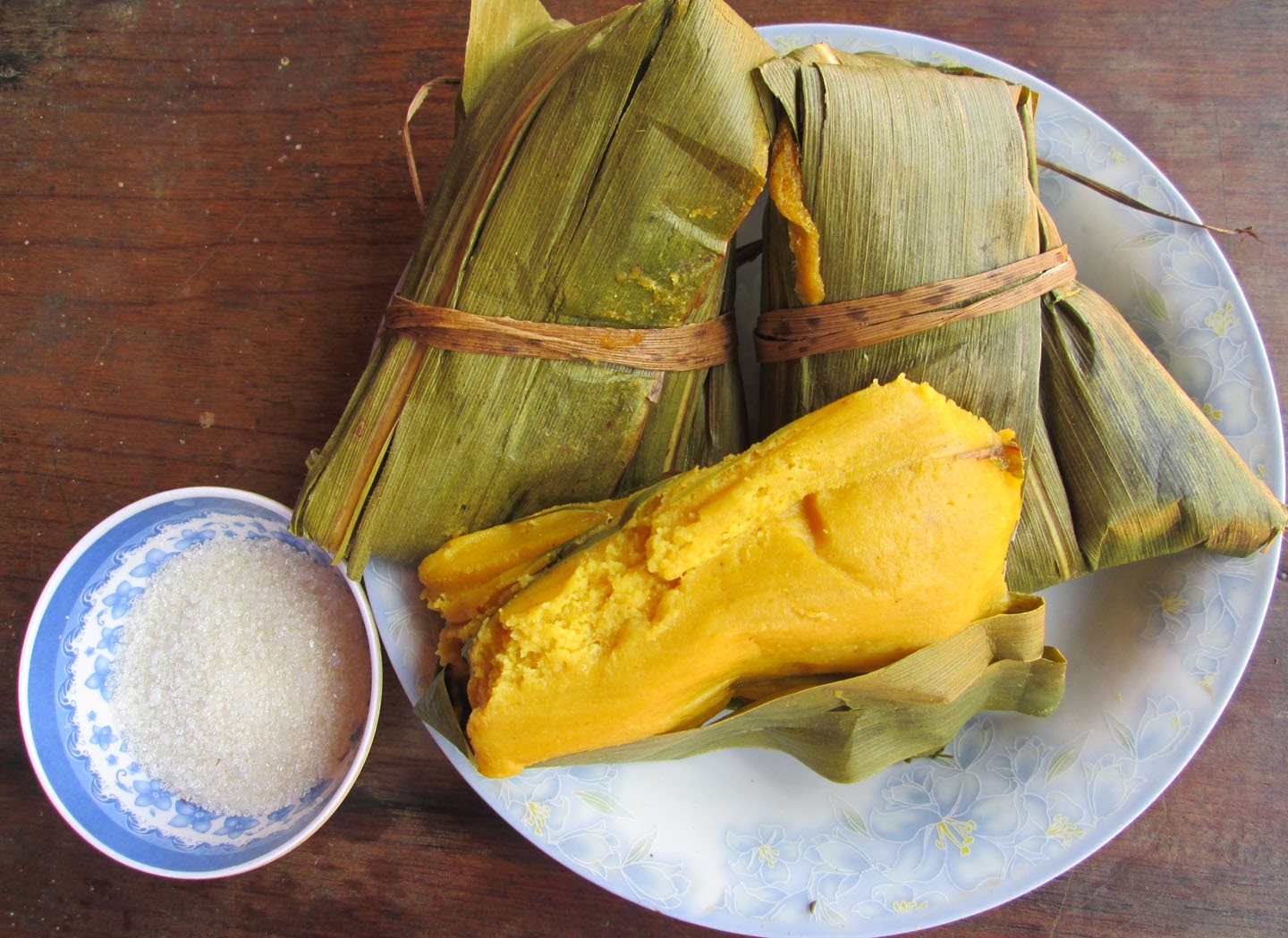 The yellow color of Pau Po Cu Corn Cake along with the great fragance definitely will make visitors can't ignore.

"Pau Po Cu" Corn Cake is usually served as a snack, but it can also accompany the villagers to the rice field to ease their hunger. People usually eat it by hand, without using any plate or bowl. A well-cooked Corn Cake can last for 2 days. If you want to bring it with you when you leave Lao Cai, you can ask for the ones tightly wrapped in banana leaves and soaked with water. Whenever you want to eat the cakes you bought, just heat them again!
This Pau po cu, Sapa corn cake is made and sold at many market in Sapa. Hot Pau Po Cu will ease the cold weather and heat your body. This delicacy is what you should not miss in your
Vietnam adventure tour.
Pau Plau Round Sticky Rice Cake
As its name, this special cake is round and made from sticky rice. The locals have to soak sticky rice into the water for more than 2 hours. After that, sticky rice is made dry then steamed before crushed in a mortar. During the crushing progress, people usually use oil to make it easier. Crushed sticky rice will be made into small round cakes and that's when you can fully
After that, crushed rice will be made into small round cakes and you can enjoy great Pau Plau.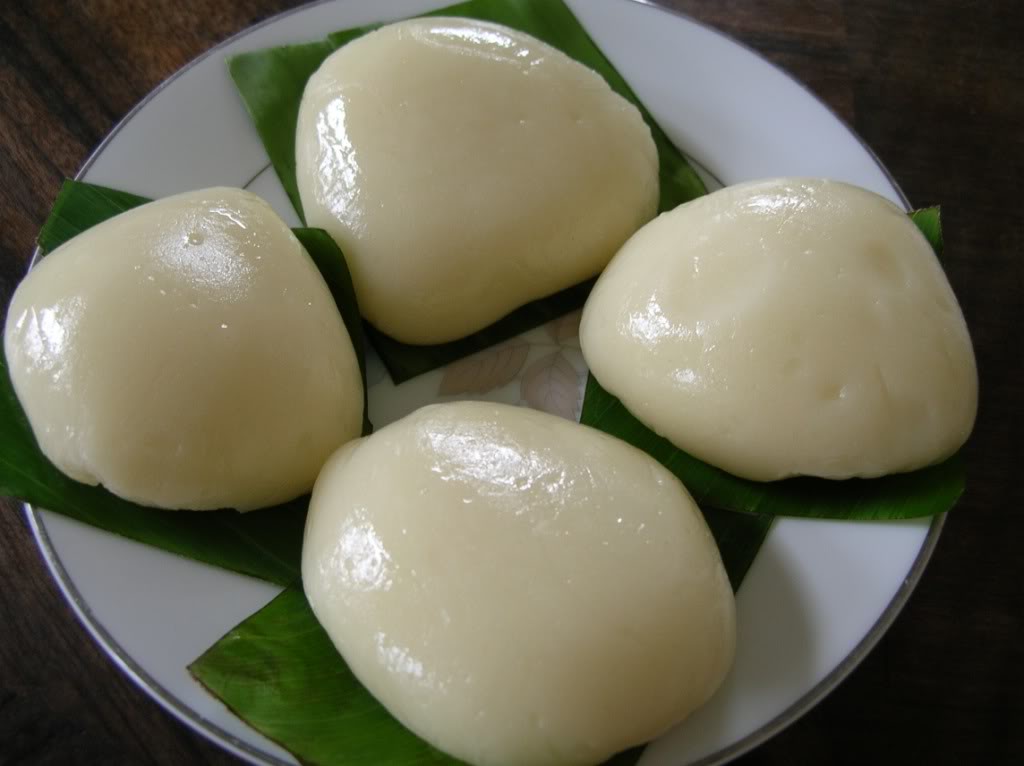 Pau Plau Round Sticky Rice Cake Sapa

Round sticky cake is also a favorite cake in many cities. But in Sapa, ethnic people use special rice to make it much more special than any other tastes. That is why Pau Plau is a featured dish all Sapa tour. Pau Plau can be a great souvenir as it can be kept up to 3 months. In this case, the sellers have to add some more glutinous rice flour to cover the cakes. You just need a little time to steam cakes when eating later.
Sapa Wine
Sapa wine is very special. Many tourists from other cities come to Sapa just to buy it. There are 2 kinds of famous wine in Sapa: San Lung wine and Sapa cider, also called Sapa Mong apple wine. These names are named after the ingredients to make these special wines. San Lung wine is special and mysterious made by Re Dao recipe. Mong apple wine is made from forest small apple with special fragrance. These two famous wines are what any visitor never should miss while joining Vietnam adventure tour.
Tourists usually prefer enjoying Sapa specialties such as Thang Co, pig armpit and special noodles while drinking a sip a glass of wine when
trekking in Sapa.
Some places you can also visit to buy these Sapa featured wine: Ban Xat & Ban Xep.
In Sapa, Mong apple is also called love fruit. It tastes a bit sour and acrid. This fruit blossoms late in the spring and can be harvested in the autumn. Travelers can visit Sapa and buy fresh Mong apple in October. This is the best time to go to Sapa because many local people will sell Mong apple on the way.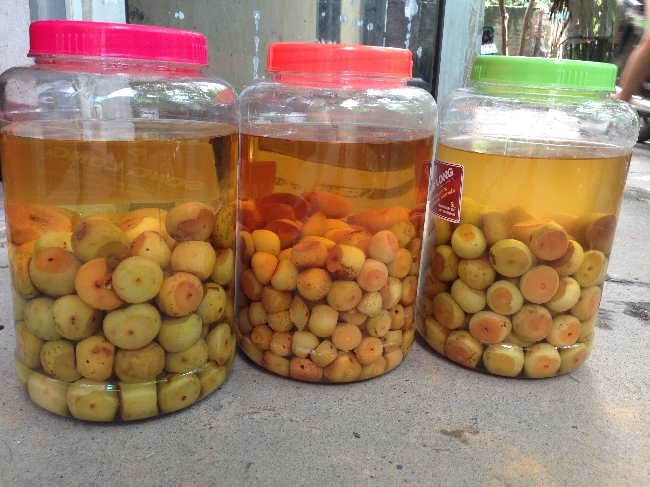 Mong apple wine Sapa

To make special Mong apple wine, the local people have to wash these apples in clean water, Mong apple then is soaked for about 1 hour. Even the apple seeds are used as they are nutritious and good for health. Then ethnic people use sugar to pickle this fresh fruit for 2 weeks until it floats. Then they use wine instead of juice and wait for the next two more weeks. Finally, great and delicious Mong apple wine can be used and sold to customers. Visitors can buy Mong apple wine or fresh Mong apple to make wine themselves. It is such a great Vietnam adventure activity to do.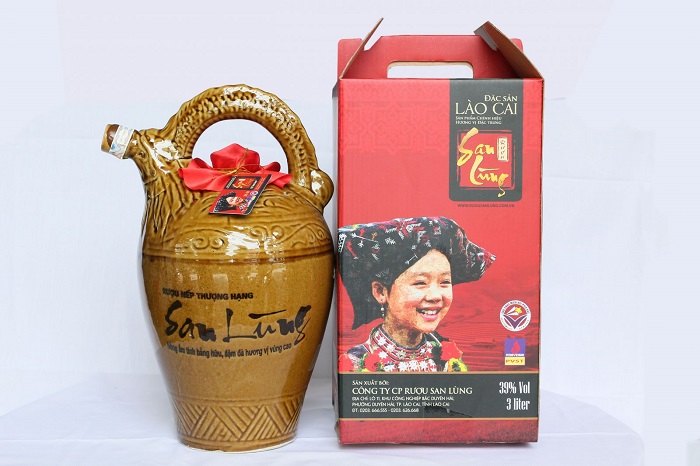 San Lung wine Sapa

San Lung wine is a pride of Red Dao in Sapa. To make San Lung wine, Red Dao people have to use yeast to make this wine. Even their yeast is very special. They do not buy yeast available at shops but use 15 different tree leaves with grounded sticky rice. This requires skill and experience from the maker. All tree leaves used are very helpful herbals. This makes San Lung becomes a great nectar to buyers. Yeast is used with upland rice and sago seeds. San Lung can be easily distinguished from other wine. It is clear, special aroma, deep taste. When drinking, you can feel free and fresh. This can help drinkers reduce illness from headache, ease the pain, great circulation of blood, etc. Missing this in your Sapa tour is such a pity. Spending time adventure this feature of Sapa will help you experience great moments during your trip.
Muong Khuong Chili Sauce
Another feature can not be ignored is chili sauce from Muong Khuong. To fully enjoy the specialties of Sapa, chili sauce is indispensable. Muong Khuong chili sauce is made from special upland peppers. The ethnic farmers also use garlic, cumin seeds, coriander seeds, cardamom seeds, cinnamon, salt, wine and water to make this sauce. Muong Khuong recipe for this chili sauce is very mysterious. This makes chili sauce is very famous all over Vietnam.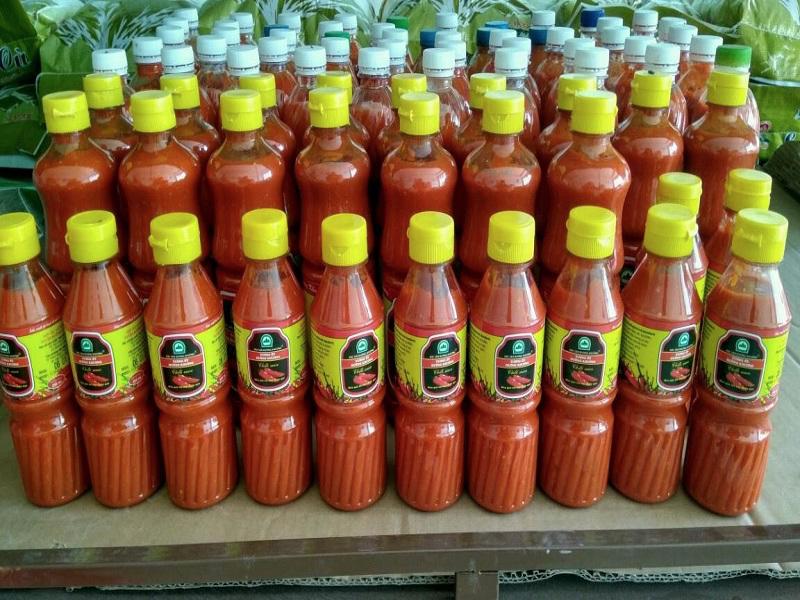 Muong Khuong Chili Sauce
On the cold day, tourists can use Muong Khuong chili sauce to enjoy a hot barbecue or pig armpit and black grilled chicken. Traveler can easily buy this in a
tour from Ha Noi to Sapa.
These great featured dishes are all highly recommended to any visitors during a Sapa tour. Get yourself immerse in these Sapa specialties and bring them back to your beloved persons after a
Vietnam trip.
For more information about the mountainous town Sapa, don't hesitate to contact Active Travel Asia.
Responsible Travel
Being a responsible eco tour operator is at the heart of what ACTIVETRAVEL ASIA is all about. From the start, we have been committed to offering low-impact tours that benefit traveler and host alike. We work with local communities, businesses and individuals to develop sustainable tourism opportunities that help local economies while minimizing negative environmental and cultural impacts.