Ha Long Tourism Development With the Construction of Van Don International Airport
Ha Long Bay has been recognized many times as a natural heritage of the world with thousands of brilliant natural islands. Ha Long Bay has beautiful scenery so this place is a very attractive tourist destination with inner and outer tourists.
Ha Long Bay is famous for its beautiful rock formations and caves. There are two types of islands in Ha Long including limestone and shale islands, concentrated in the southeastern area of Bai Tu Long Bay and the south west of Ha Long Bay. This is the oldest image of the place whose geologic age of 250 - 280 million years, which is the result of the process of raising up and down several times of the geology from the continent to the sea. Carxto erosion and weathering process almost completely create a unique Ha Long in the world.
In 2000, Ha Long Bay was voted by the National Geographic Magazine as one of the top 25 kayaking destinations in the world. In February 2014, National Geographic (USA) voted Ha Long Bay as one of the 10 attractive destinations for the 2014 season.
For domestic tourists, Ha Long Bay is a beautiful destination ideal for holidays or weekends with family and friends. However, there are some difficulties for foreign visitors to come and visit the beautiful Bay. That is at the moment, they must first fly to Noi Bai International Airport in Ha Noi, before moving to Ha Long Bay in Quang Ninh. However, the good news is that Van Don Airport was approved to become an international airport recently, which makes it easier for international tourists to travel Ha Long. By that, it partly helps improve the tourism development in Quang Ninh in general and Ha Long Bay in particular positively.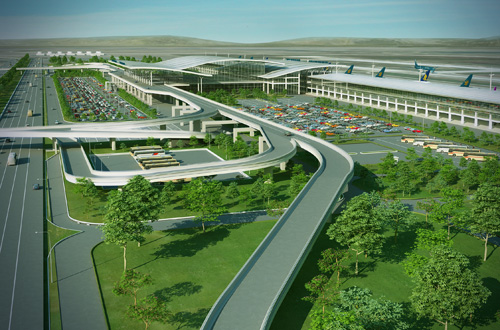 Quang Ninh International Airport, also known as Van Don International airport is a project on Van Don Island, Quang Ninh Province. Acknowledge the potential of further development on tourism in this place, there has been tremendous proposals to make Van Don Island district a new attractive destination for tourist worldwide. With the purpose of bringing Van Don into a special economic zone, international airports are being rushed to build with total investment capital of the first stage up to VND 3,900 billion.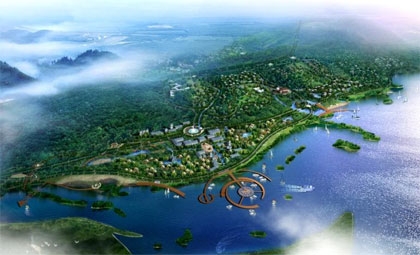 In this first stage, the airport has the longest runway in Vietnam, with 3.6 km in length and 45 m in width. The runway is constructed in accordance with international standard with 2 layers of reinforced concrete. The runway allows wide body aircraft such as the Boeing 787, Airbus A350 to land normally. Particularly for the aircraft apron, it is possible to land at least four of the most modern Boeings as well as conventional models such as the Airbus A321.
Along with the runway, airport apron and passenger terminal are also under construction. Passenger terminal at this first stage is estimated to be 25.000 m2, its capacity is of 2.5 million passengers per year. In the second stage (2020-2025) and the third phase (2025-2030), the capacity will increase to 5-10 million passengers per year. Works such as cargo terminals, aircraft parking lots, new runways ... will also be built in the next stages.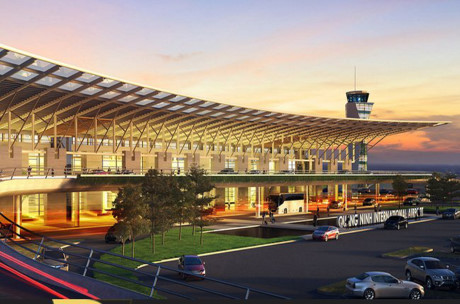 With the serious investment for construction of Van Don international airport, Quang Ninh tourism is expected to continue developing in the near future. Especially, with the world natural heritage of Ha Long Bay, the number of foreign tourists coming to Quang Ninh through Van Don International Airport will continue to increase, bringing significant economic benefits to the people.
Responsible Travel
Being a responsible eco tour operator is at the heart of what ACTIVETRAVEL ASIA is all about. From the start, we have been committed to offering low-impact tours that benefit traveler and host alike. We work with local communities, businesses and individuals to develop sustainable tourism opportunities that help local economies while minimizing negative environmental and cultural impacts.